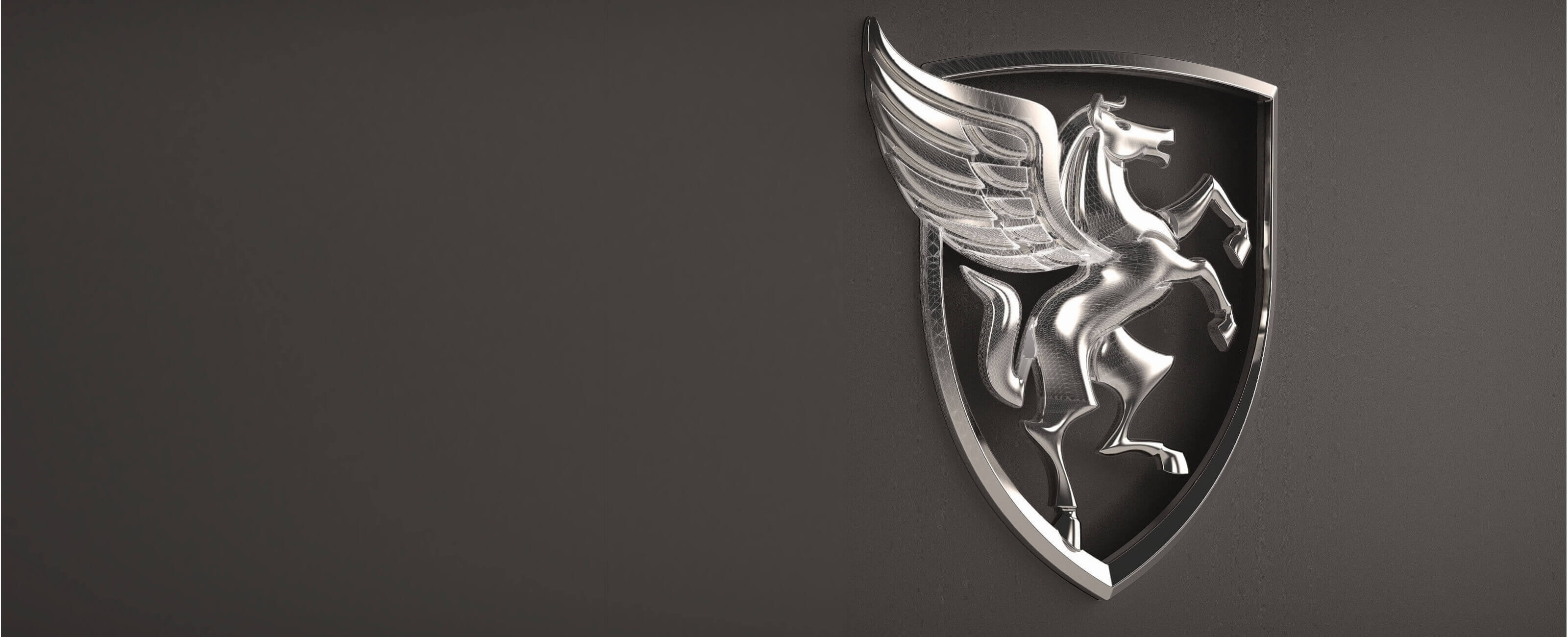 THE WINGED HORSE
About the winged horse
The winged horse is a symbol of the way of thinking that is passed down from generation to generation in the Pirnar family.
Once upon a time
No one in the Pirnar family can remember when the story of the winged horse originated.
Long ago, when the horse was still man's indispensable helper, Pirnar's young son was racking his brains over a seemingly unsolvable problem. His father observed him for a while before he came up to him and said:
"Do not think about what you could do if you had an ordinary horse. Think of what you could do if you had a winged horse."
And off he went. Soon, Pirnar's son's face brightened. He had found a solution he had not even thought of before.
The wisdom that nothing is impossible is still passed down from generation to generation.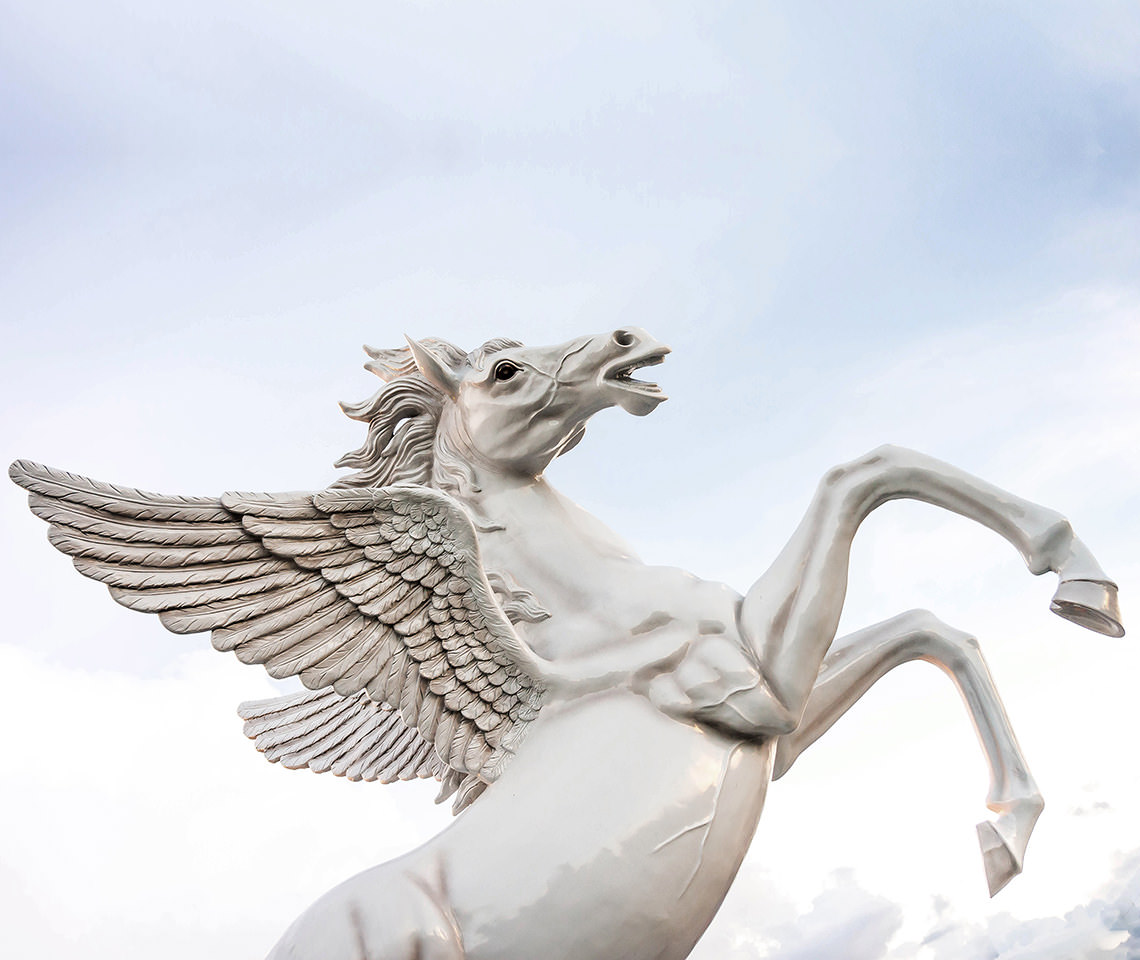 A logo that represents the story of Pirnar
The horse represents untamed boldness, leadership and free spirit. It is energetic and proud. Leading, elegant and admired.
The wings are a symbol of creativity and inspiration that allow us to soar to heights that transcend all boundaries symbolised by the shield. We have immortalised the flying horse at the moment it decides to fly. With one foot still firmly on the ground, the other already high in the air.
The shield stands for ongoing tradition and family. It protects all family members and stands for the strength to overcome any challenge.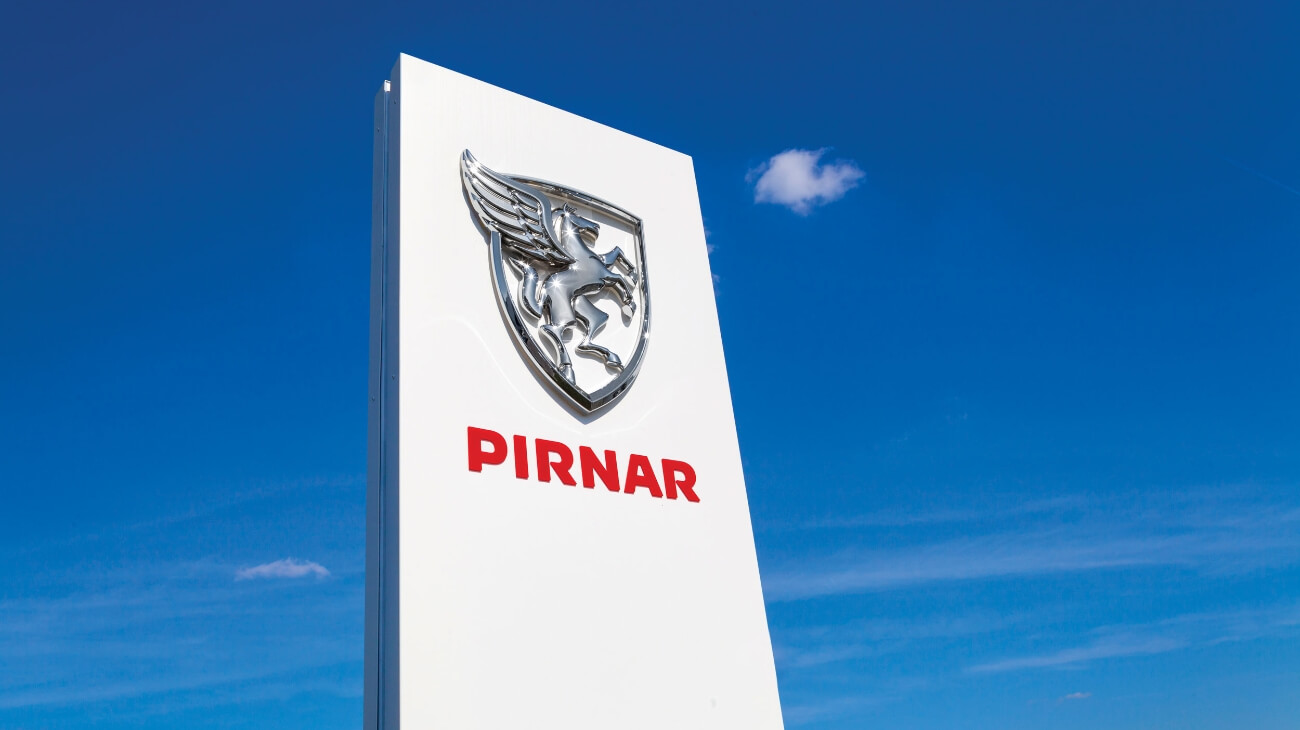 Company history
The story of Pirnar is a unique story of entrepreneurship, innovative thinking, big dreams and hard work.