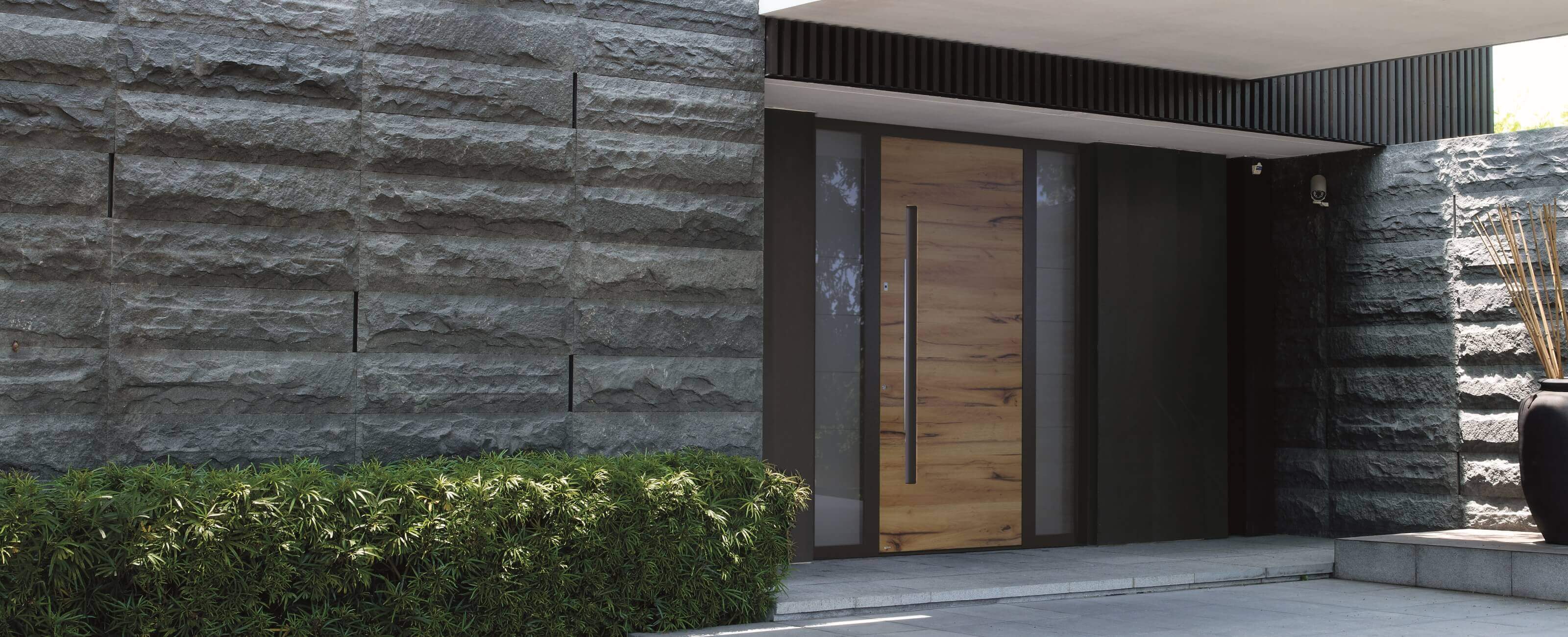 CarbonCore – a door that seals like a wall
The world's only patented carbon fibre front door construction.
The world's strongest carbon door construction
At the heart of any good front door is its construction. CarbonCore is the world's strongest and only patented construction method developed exclusively for the front door. Carbon fibres are extremely light, stiff and several times stronger than steel, which is why they are used in state-of-the-art aircraft as well as the most prestigious Pirnar entrance doors. They do not warp in the scorching sun or in the coldest winters. As they seal better, there are no draughts. Opening is extremely easy.
The outstanding innovation of Magnet WeatherSeal
The CarbonCore door combines two innovations: an extremely rigid carbon fibre construction and the Magnet WeatherSeal magnetic seal. It has been awarded an outstanding watertightness rating of 9A by the German testing laboratory Ift Rosenheim, remaining completely watertight at a pressure of 600 Pa, which corresponds to a wind speed of 114 km/h. This is six times the load that a conventional front door can withstand.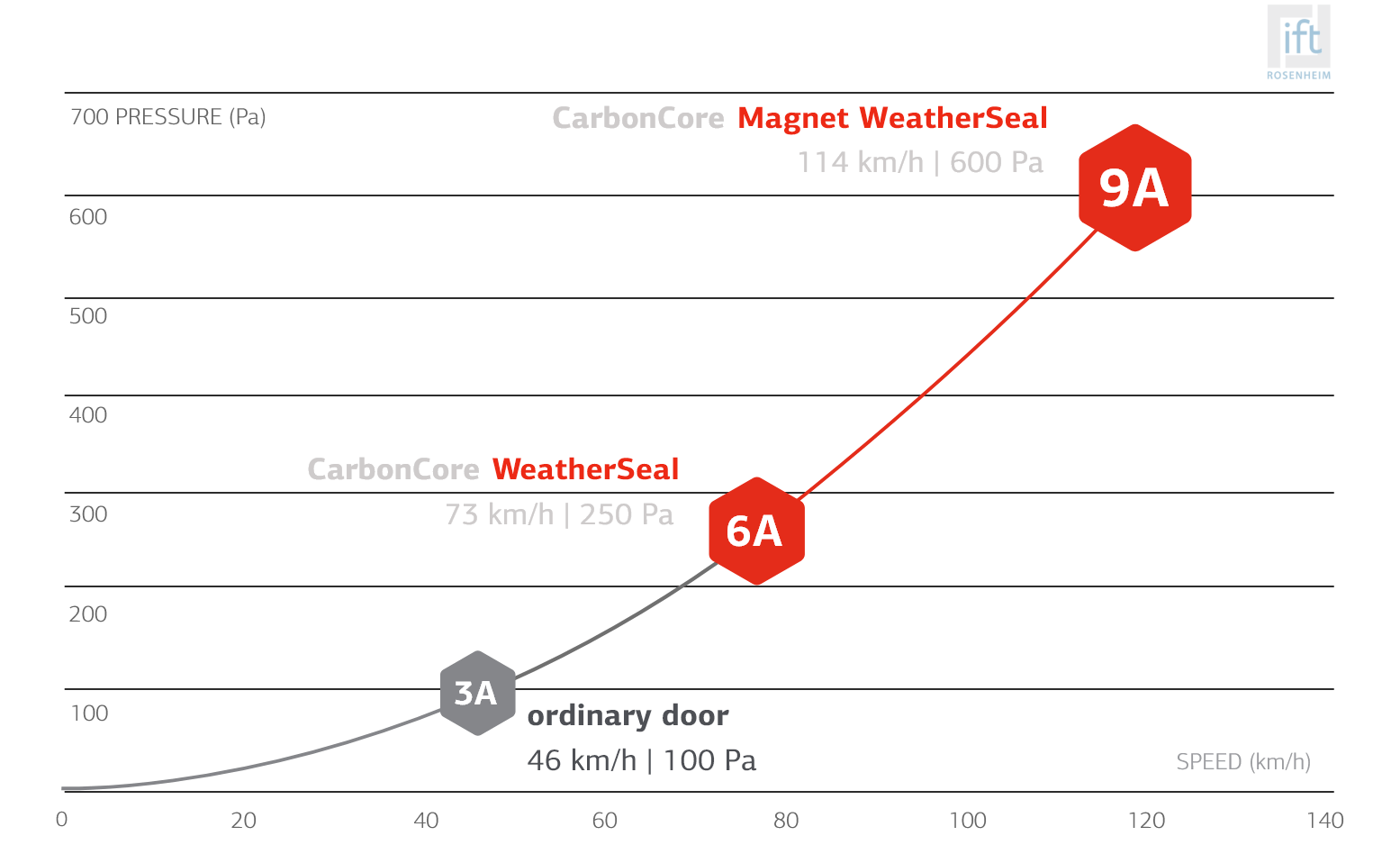 CarbonCore WeatherSeal
THERMAL TRANSMITTANCE
0,80 W/(m2K)
WATERTIGHTNESS
CLASS
6A
WATERTIGHTNESS
AT WIND SPEED
73 km/h | 250 Pa
AIR
PERMEABILITY CLASS
4
CarbonCore Magnet WeatherSeal
THERMAL TRANSMITTANCE
0,71 W/(m2K)
WATERTIGHTNESS
CLASS
9A
WATERTIGHTNESS
AT WIND SPEED
114 km/h | 600 Pa
AIR
PERMEABILITY CLASS
4
Other amazing benefits of CarbonCore
The CarbonCore carbon fibre construction brings stunning aesthetic and technical functionalities to Pirnar's front doors:
#1

HIDDEN HINGES:

In addition to their outstanding robustness and durability, the hinges have been given a superior aesthetic value by being perfectly level with the door.

#2

IMPROVED SEALING:

The WeatherSeal spring seal is six times as effective as seals on conventional constructions from other manufacturers.

#3

ELEGANT BLACK COLOUR:

All the elements in the CarbonCore door frame and leaf are finished in elegant black.

#4

REINFORCED THRESHOLD:

We have developed a brand new threshold of carbon and aluminium. The result is exceptional joint strength, which far exceeds the classic threshold-to-frame joint.