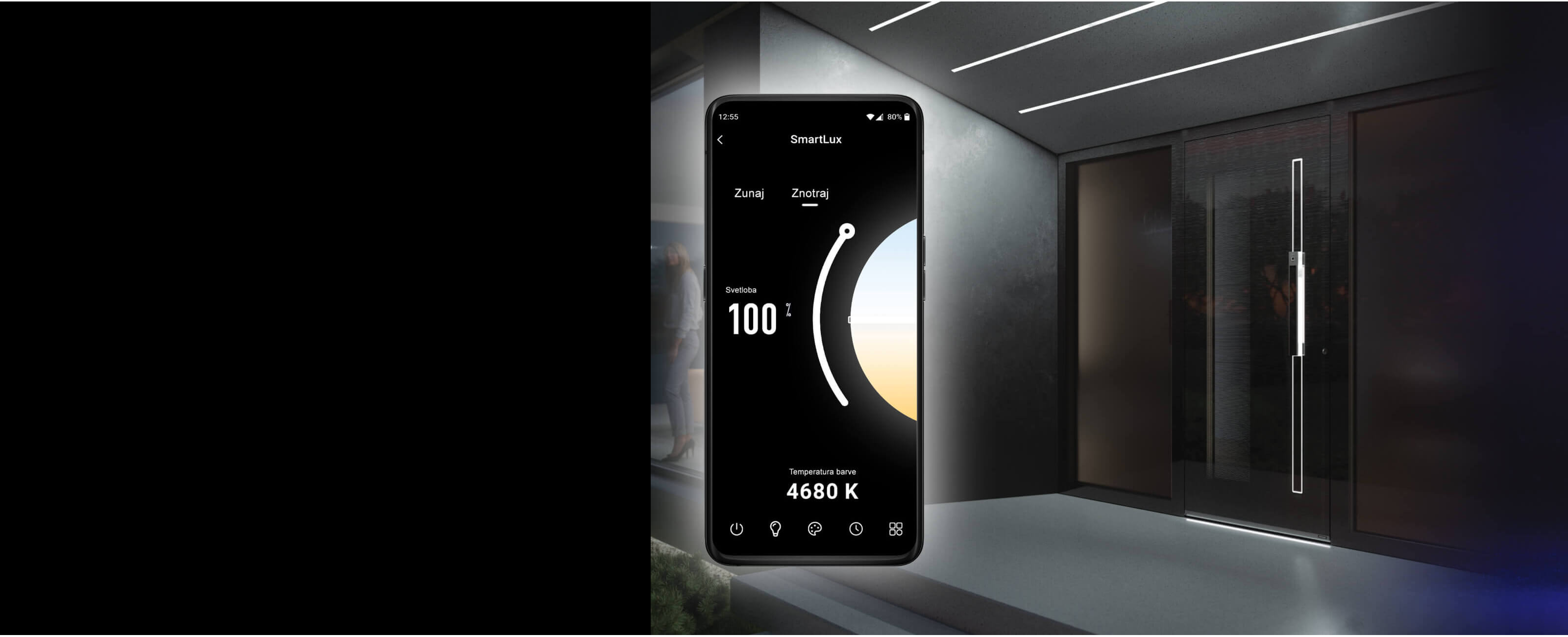 SMART FRONT DOOR CONTROL
Pirnar's SecuroSmart and SmartLux
Smart locking and lighting control with the Pirnar mobile app
PIRNAR CARBONCORE INNOVATION
Front doors that seal like a wall
The extreme weather conditions of recent years have not spared us even on our own doorstep. Pirnar CarbonCore is the strongest and only patented carbon construction in the world, which we have developed exclusively for front doors. This simply means: no draughts and no leaks, no matter how strong the wind or storm is.
Maximum
strength
The core of the CarbonCore construction is made of carbon fibre, which is extremely light and rigid. They are much stronger than steel and effectively withstand even extreme external conditions.
Very simple
installation
The combination of carbon and aluminium ensures perfect structural strength and makes installation easier and faster.
Superb
sealing
The Magnet WeatherSeal is the most advanced type of seal on the market. It seals six times as well as other seals on conventional structures.
Beautiful
shape
Every innovation at Pirnar must also be an aesthetic breakthrough. CarbonCore is no exception.
PIRNAR ONETOUCH INNOVATION
The most personal front entry in the world
The Pirnar OneTouch is the only exterior door smart option in the world with an automatic retractable handle. When the hidden fingerprint scanner recognises the owner, the handle extends elegantly and automatically, illuminating the surroundings and unlocking the entry to the house. A few seconds after closing, the door automatically transforms back into a clean surface without a handle, preventing uninvited guests from mishandling the entrance. Choose "the most personal entrance and in the world" with the "hidden handle".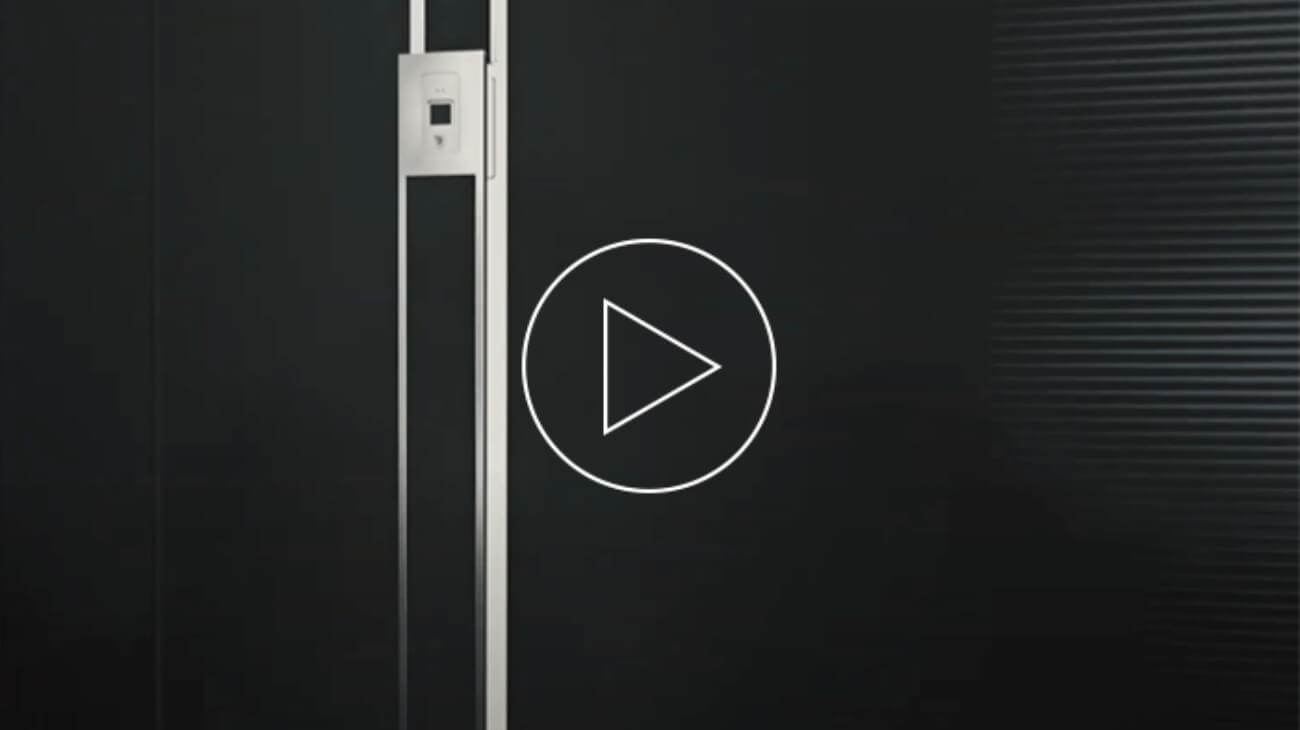 Global
innovation
Pirnar OneTouch is the first system on the market with an automatic retractable handle and automatically adjusted lighting.
Maximum
comfort
The handle pulls out automatically when opening and elegantly retracts back into the surface of the door upon closing.
A more
secure home
A special spring mechanism, independent of power supply, ensures absolutely secure closing. Security first: because security is very important to us and you.
A beautiful
modern house
OneTouch is the ideal entrance door for modern, smart homes and offices. Pirnar Ultimum OneTouch is the future.
The world's leading innovator
for external doors
Pirnar is the world's leading innovator of exterior front doors with an award-winning ranges of options available. We are a globally established company with more than 250 employees, a respected 50-year tradition and an extensive partner network in 30 markets around the world. Our goal is to build the best front doors in the world. That is why our development department pushes the boundaries of what is possible every year with top innovations.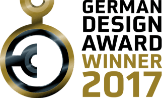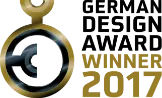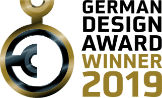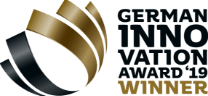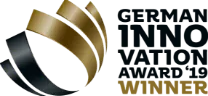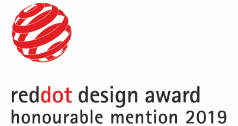 #1

THEATRICA

The world's first intelligent glazed entrance door wall. The multi-award-winning Theatrica magically unlocks and opens only for its owner. Automatically. Without touching. Only by looking. Only at Pirnar.

#2

ONETOUCH

Pirnar OneTouch is the only glazed model in the world with an automatic retractable handle. It is an innovation beyond everything in the field of front doors.

#3

ULTIMUM PURE

We were the first to design an entry point where all elements are flush on a uniform level. It is a stunning fit with the architecture of the most modern houses.

#4

CARBONCORE

A global innovation that makes us the only ones on the market to boast the highest value for water tightness of exterior doors at 600 Pa.

#5

AWARDS

We are the only brand in the industry to have received so many prestigious international awards for design and innovation.
The Ultimum Pure collection from Pirnar shines particularly brightly in the most modern of homes, where all the elements are aesthetically arranged into a flush fit that spills perfectly into the overall architectural design.

However, do not mistakenly assume that only wooden front doors belong to wooden houses or cottages. The "coldness" of aluminium in white or other colours can be a wonderful complement to the warmth of wood with paneled, glazed or unglazed options.

Aluminium external models can be adorned with beautiful wood decors in any colour (with anthracite colour as the most desired products) and the choice of stained glass can further enhance the aesthetic of the classic or traditional look of your home. Aluminium is an ideal option for contemporary properties.

Wooden front range of external doors are a great match for the latest trends in architecture. They can be equipped with advanced technology and beautiful accessories. Ask us with no-obligation about oak, timber, paneled or even PVCu products and we will tell you which are the best models in the world.

Pirnar products are also produced in the Grande version, which gives the impression of grandeur with its exceptional height and width – practically without size restrictions, as a swing or revolving multi-point, with doorsets, knocker and ledged good U-value entrance door.
Stunning doors for all architectural styles
At Pirnar, we create a wide range of external front doors that are completely in keeping with the architectural style of your home. We love a challenge and enjoy designing entry doors, whether for a wooden alpine hut, an ultra-modern house or a simply classic and more traditional home. We want the entrance door you choose to be an aesthetic highlight to the central part of the house while preserving your architectural design.
Own top development and production
At Pirnar, we combine all the necessary activities to ensure uncompromising development and high-quality production of unique external front doors. In this way, we are building a prestigious brand with a high level of recognition and seeing the steady growth of the company.
Own production
in two countries

Most of Pirnar's manufacture is carried out in the region, with excellent collaborators on an area up to 22.000 m2, which is complemented by production at the company's headquarters in Ljubljana.

Top-notch technical
development

An experienced and fast-growing technical team is constantly working on improving existing and developing new technological innovations, setting trends for comfortable and high-quality living.

Award-winning
industrial design

Every innovation we create at Pirnar is also an aesthetic breakthrough. We are regularly awarded the most prestigious international prizes for design and technological innovation, which spurs us on to become even better and more successful.

Masterful processing
of materials

At Pirnar, we pay attention to detail. This requires exceptional craftsmanship from our master craftsmen in the processing of various materials, which ultimately ensures the superior look of our products.

Successful marketing
with sales

Our ever-growing sales team ensures smooth and efficient marketing of Pirnar throughout Europe and the world, and our superior showrooms with our most beautiful models in Hilversum attract visitors from all over the Netherlands every day.

Reliable
logistics

The weekly delivery of our products all over the world requires exceptional organisation, timeliness and precision, which our dedicated team takes care of. With goodwill and knowledge, they ensure that the external doors are always in the right place at the right time.

Effective
support

When you buy your Pirnar, we will stay in touch with you in the future. We provide you with the necessary support for maintenance and possible servicing.
We create the entrances of the future for you
At Pirnar, we do not like to compromise. By setting trends in the industry, we respond innovatively to your needs for comfortable, modern living. You will recognise our products by the masterful precision and handcrafted details that cannot be produced by machines. With unique and advanced technological solutions, we achieve high visibility and distinctive brand value.
The most innovative exterior door
Automatic entry wall with owner identification. Immersed handle. Invisible fingerprint scanner. The first solid aluminium door with a multi-level entrance door leaf design. The first completely flat entrance with elements on the same level. Glowing metal handles. Models with exceptional dimensions. The most innovative Pirnar entry models.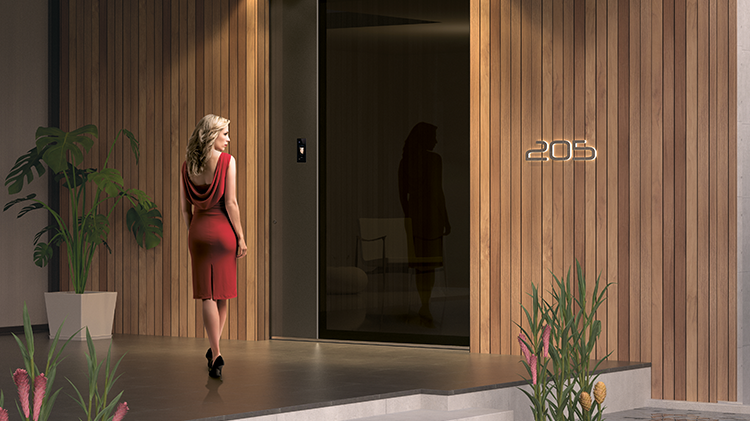 Unbeatable details
Perfection is in the detail, which is reflected in every Pirnar model. The attention paid to the appearance and functionality of each element results in a beautiful model that will create a memorable entry point to your home. The special lighting provided by the Lux handles, the innovative use of glass and crystal, the aesthetic reflective trims, the metallic colours or white door and the special finishes will transform your exterior door into a stunning architectural masterpiece.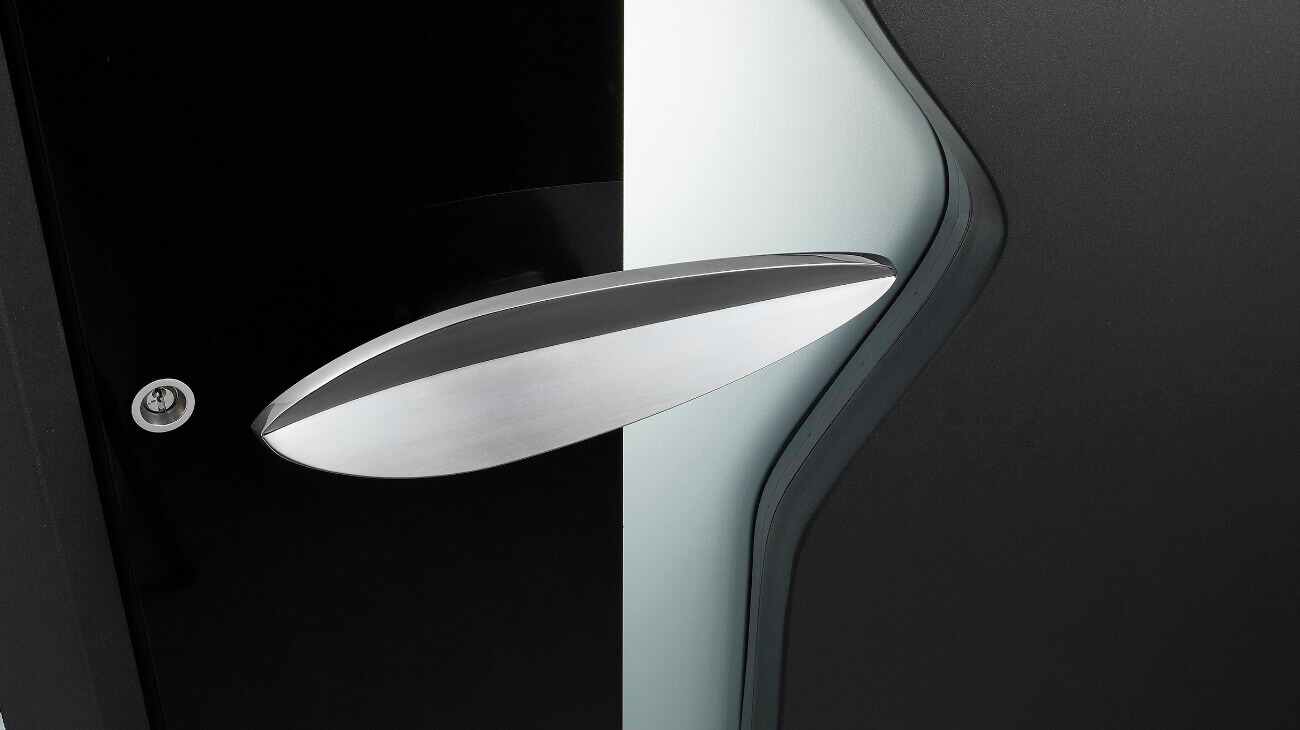 Personal note
Pirnar exterior doors (glazed, paneled, with or without glass) with selected elements reflect your personality and allow you to add an aesthetic note to the personalisation of your home throughout Netherlands. You can emphasise the personal touch on your external front door with the illuminated LabeLux handle, which displays any inscription in a pattern of light – your surname or perhaps a word or thought that means a lot to you. Fingerprint scanners and opening the entrance just by looking at it take the handling of your front door to a whole new dimension of living.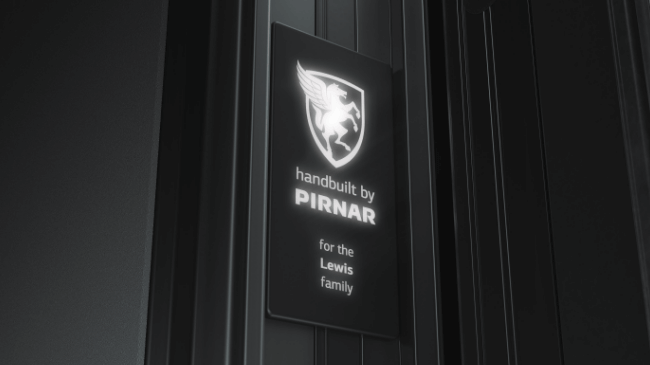 Join thousands of satisfied customers
There are doors and then you have PIRNAR entrance Doors, they are in a different league to any other door on the market. The service we received from Mark was outstanding, his friendly polite approach added to his vast knowledge of his product certainly put our minds at rest that we would receive a quality product. I will also add that the PIRNAR installation team were also in the same league, polite, hardworking, accurate and very neat.

NIGEL DABNER

From our initial discussion over the phone, to meeting in the showroom, through ordering, communication whilst awaiting installation and fitting. Mark and his team provided first class service and made the experience of having an exclusive front door made to our specifications so much more enjoyable!

DAVE HARDWOOD

A Pirnar door has been fitted to my house and has become the star attraction! These are superb products; a wide range of styles, full range of colours, woodgrain finishes and security features with something to suit every home. Both the product and service are exceptional and worth every penny; very highly recommended!

AISHA SOHAIL

They deserve the recognition and applause for their excellent work and outstanding customer service. I am very happy with the outcome of my door. I will no doubt recommend your company to my circle of friends, families, and professional colleagues. Thank you for inspiring your team to such a successful outcome, and congratulations on you achievements.

ALI KHAN

Our new outstanding door is the highlight of the house. I can't recommend this company enough.

AYUB SHAUKH
Do you want to spice up your front door?
Select your new front door with sidelights

The side lights create a truly monumental glazed, paneled or contemporary door to your house. If you are thinking about building a new property, then you should also consider installing external doors with sidelights. Depending on the available space, you can choose between different options:

Front door with single side light on the right or left side.
Front door with double sidelights.
Front door with double sidelights and overhead lights.


Allow more natural light to your house with traditional or contemporary furniture through your internal doors also, with just a small finishing glazing touch.

Select a high-security front door

With a high-security maintenance-free front door, glazed or paneled, you will have effective protection against burglary with break-in harder to accomplish, while the top quality aluminium, timber or alu-wood front door offer extremely good thermal insulation. High energy and thermally efficiency with outstanding thermal conductivity creates a quality product that will make you feel at home, safe and comfortable.
Pirnar is synonymous with a quality purchase of aluminium or wooden doors and not composite doors of lower quality. All Pirnar external doors with or without glass and windows carry the CE mark, which is the main indicator of product conformity and certifies compliance with the essential requirements for consumer safety, health and environmental protection as laid down by EU legislation. CE marking protects the public interest by demanding safe products, in line with legislation, namely by supporting and facilitating the free movement of goods within the EU through legislative mechanisms. Aluminium as material is ideal for contemporary properties and a wide range of Pirnar models (glazed, with or without glass) meet this criteria.

Open your front door with the SECURO fingerprint reader

Pirnar's SECURO fingerprint reader is best security option and it makes unlocking and locking your front door easier and more secure. Thanks to outstanding modern technology, the fingerprint is an excellent means of identification. You cannot lose or forget such a key, as is often the case with traditional locking methods. You can also choose the OneTouch system, where the SECURO fingerprint reader is integrated into the door handle, which automatically pulls out of the door leaf by fingerprint recognition. With its completely smooth surface, the door has no weak point for entry.

The quickest way to your dream front door in the Netherlands

If you do not have time to visit your nearest Pirnar showroom in person, the fastest way to get your dream door is to use the online store or configurator with wide range of glazed, normal or paneled doors with or without leaded glass or windows. By creating your own front door, you will efficiently get the best price/quality ratio, the fastest way to the final price and the desired offer (ask for best offer, inc VAT). With Pirnar our clients get all the best external doors (even garage door is an option to discuss) and not uPVC or composite doors, which are known for lesser quality.

Let Pirnar impress you in person!

The front door is a personal part of your home. It is a story about you. This is why you should first take a look at the range of eye-catching models in the Pirnar Showroom in Hilversum. Only there can you really imagine how a particular front door would look in your house. When you touch the materials, when you open and close them, when you look closely at all the details and individual elements, you will experience the feeling of a Pirnar product. Let our award-winning masterpieces impress you in person.

The city in miniature:
The Pirnar Showroom is truly a city in miniature. You can stroll through the streets and see the top selection of Pirnar's state-of-the-art, best-selling models.

Pirnar Showroom in Hilversum, the Netherlands
's-Gravelandseweg 31B
Hilversum
1211 BP
E: info@pirnar.nl
P: +373 689 55 559
Working hours: from 9:00 to 17:00 from Monday to Friday.