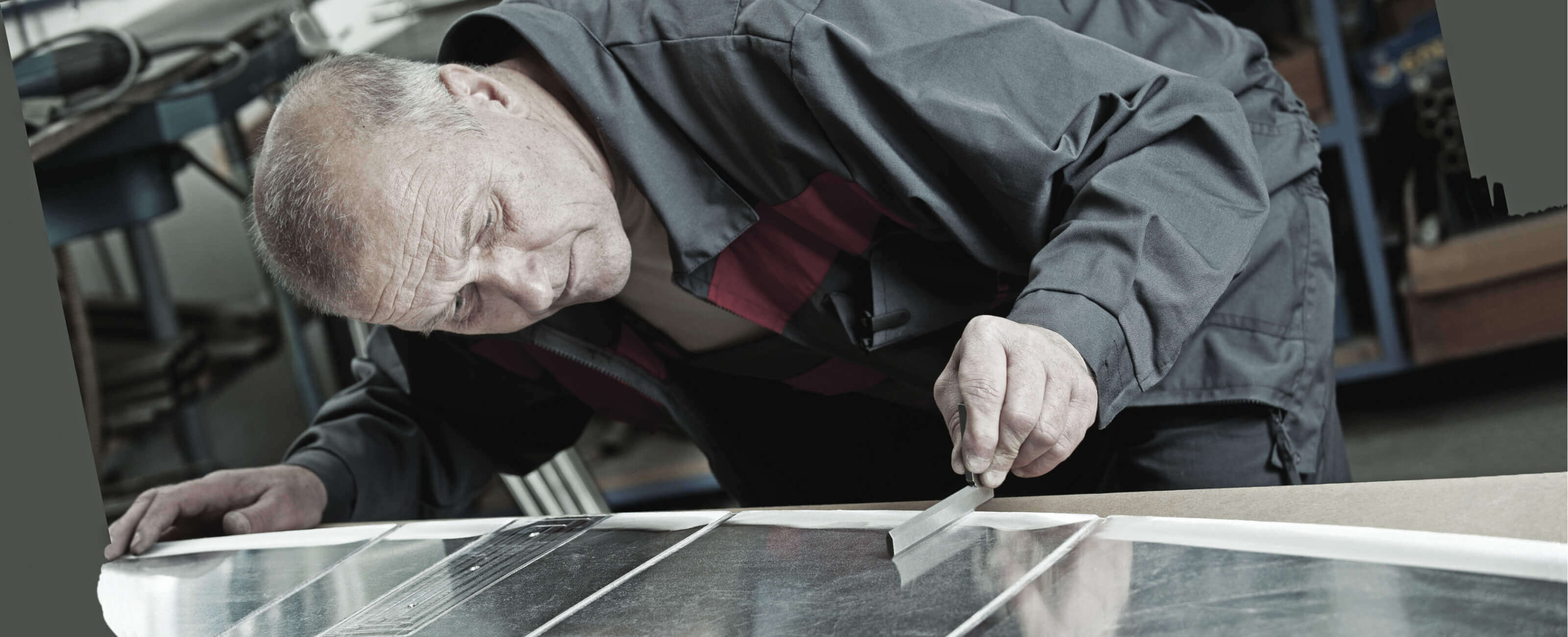 Pure admiration - an entrance door from Pirnar
Company history
The story of Pirnar is a unique story of entrepreneurship, innovative thinking, big dreams and hard work.
A remarkable story of big dreams
and worldwide success
What began in 1968 as a humble family craft business is now a story of global success for the third generation of the Pirnar family, impressing homeowners around the world with stunning front doors.
1968 – Franc Pirnar opens a handicraft metal-printing workshop in Slovenia.
1992 – Son Roman Pirnar takes over his father's craft and switches to metalworking.
1999 – Production of railings, staircases and a series of stainless steel door handles begins.
2002 – Relocation of production to new premises in Gameljne/Slovenia.
2003 – Production is expanded to include the manufacture of aluminium entrance doors and infills.
2005 – The company presents itself for the first time at the international BAU trade fair in Munich with a double-sided cover leaf.
2006 – The world's first black-glazed front door.
2008 – The best insulated aluminium entrance in the world.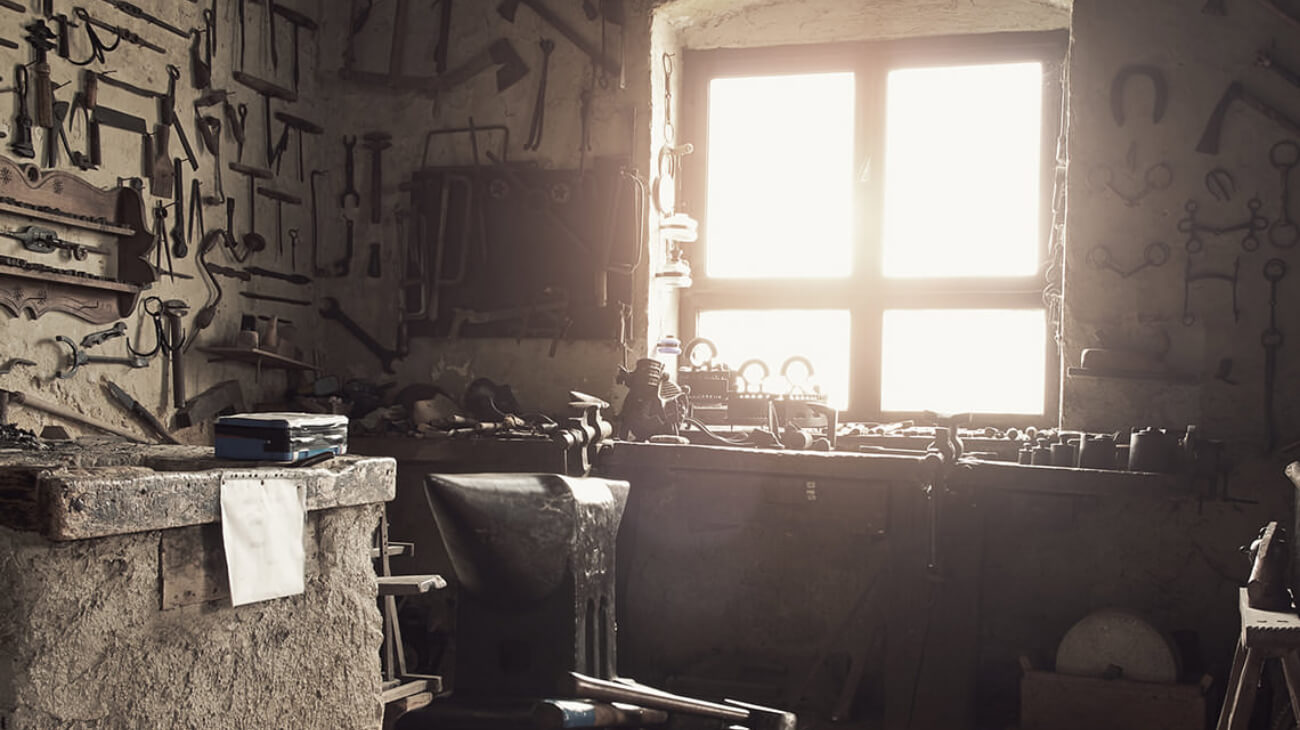 2008 – Fingerprint scanner built into the handle.
2008 – LED threshold illumination in a perforated reflective panel and spot lighting in the door leaf.
2009 – Bronze guild.
2009 – Relocation of front door manufacture to Bosanski Petrovac.
2010 – Grandson Gašper Pirnar is employed in the company.
2010 – Multi-level door leaf, HiLine Multilevel series and LED lighting under the handle.
2011 – Grandson Anže Pirnar is employed in the company.
2012 – HiLine Pure series with fully aligned door elements without visible joints and submerged LED illuminated pull bar door handles.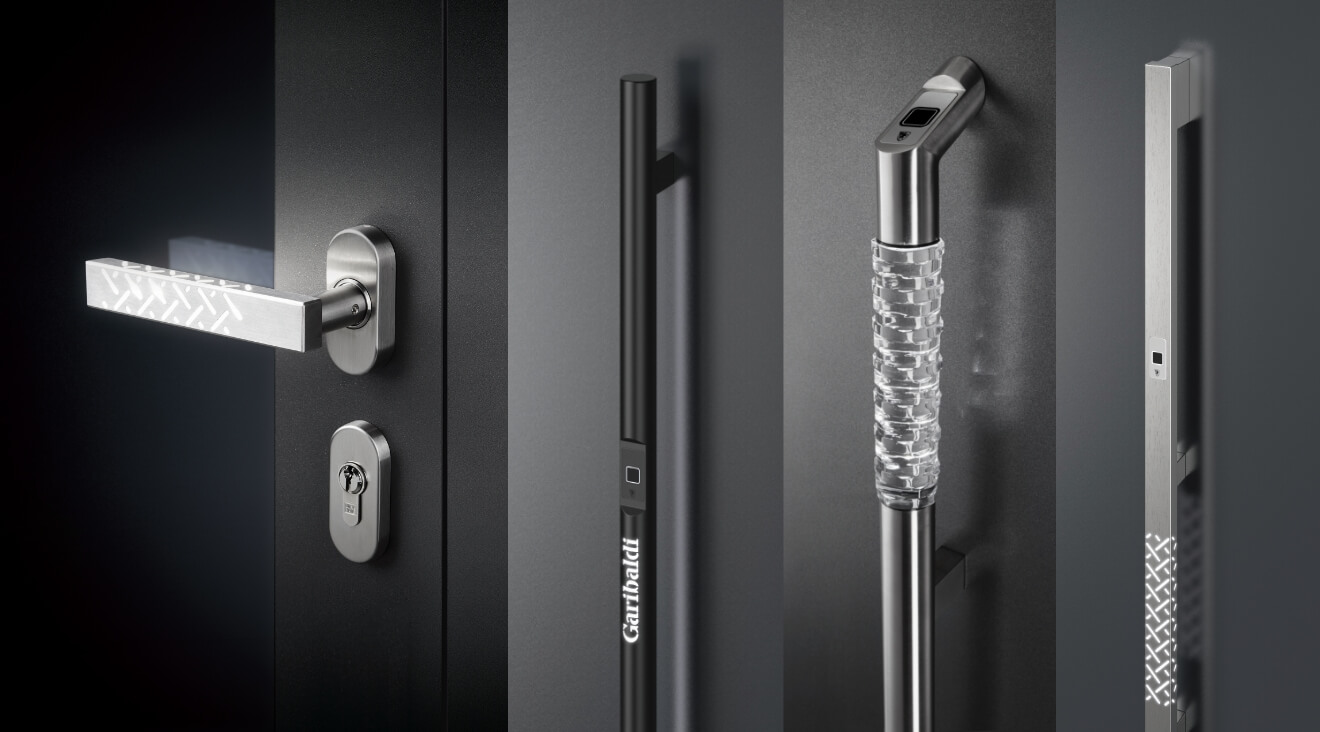 2012 – Strip LED threshold illumination in the door leaf.
2013 – Restructuring of the company from sole trader to a limited company.
2013 – Concealed fingerprint scanner built into the round handle.
2013 – Handles with LED lighting.
2014 – The first entrance of above-standard dimensions, Grande (1.3 x 3 m).
2014 – Introduction of 3D sheet metal milling.
2014 – Presentation of 5-layer glass.
2014 – ALU/WOOD Naturo manufacture.
2014 – The first coloured handles and hinges.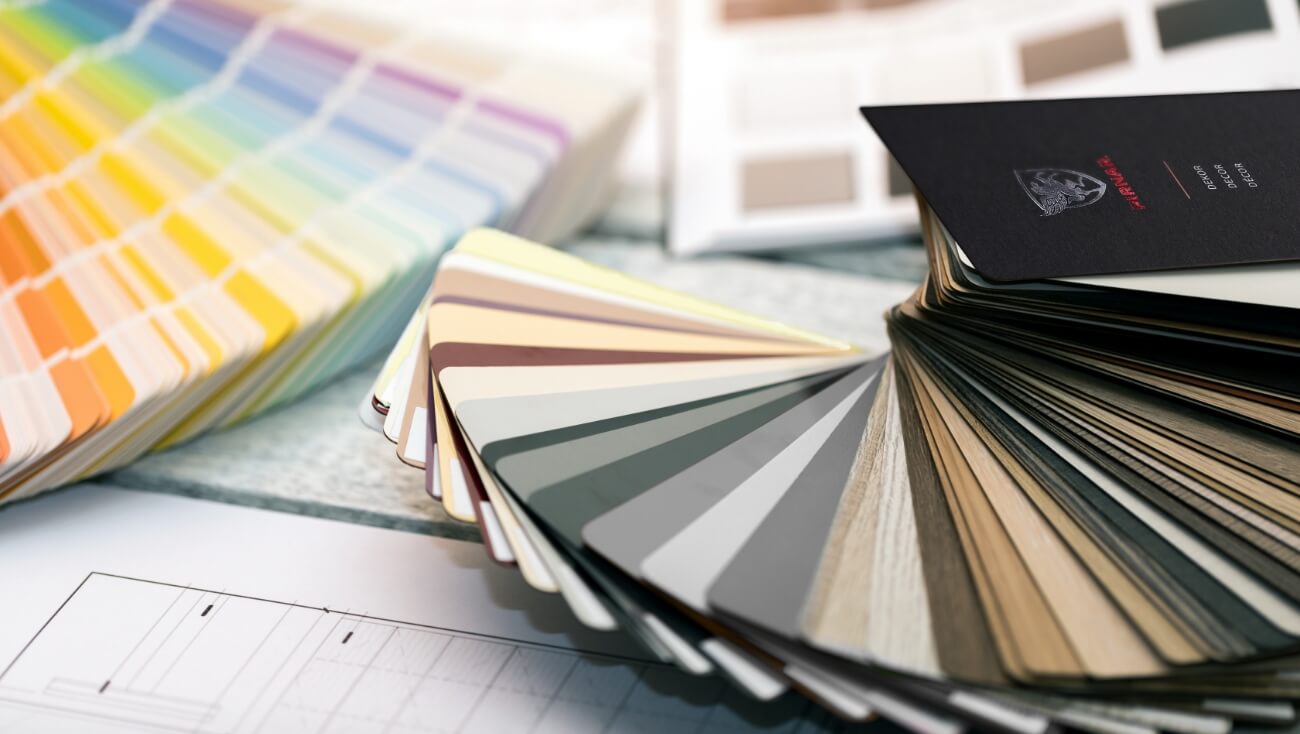 2015 – Presentation of the handle with LED lighting.
2015 – LED side light.
2015 – Wood production.
2015 – Own sensor code keypad.
2016 – The first OneTouch automatic retractable pull bar door handle.
2016 – Relocation to a new business and production facility in Ljubljana.
2018 – Relocation to a new production facility in Bosnia – Gorinčani
2018 – Relocation of hold-on handles and door handles with LED lighting (LabeLux, MagmaLux and CrystaLux).
2018 – The first Theatrica entrance wall.
2019 – The strongest CarbonCore construction.
2021 – Nero Edition accessories collection.