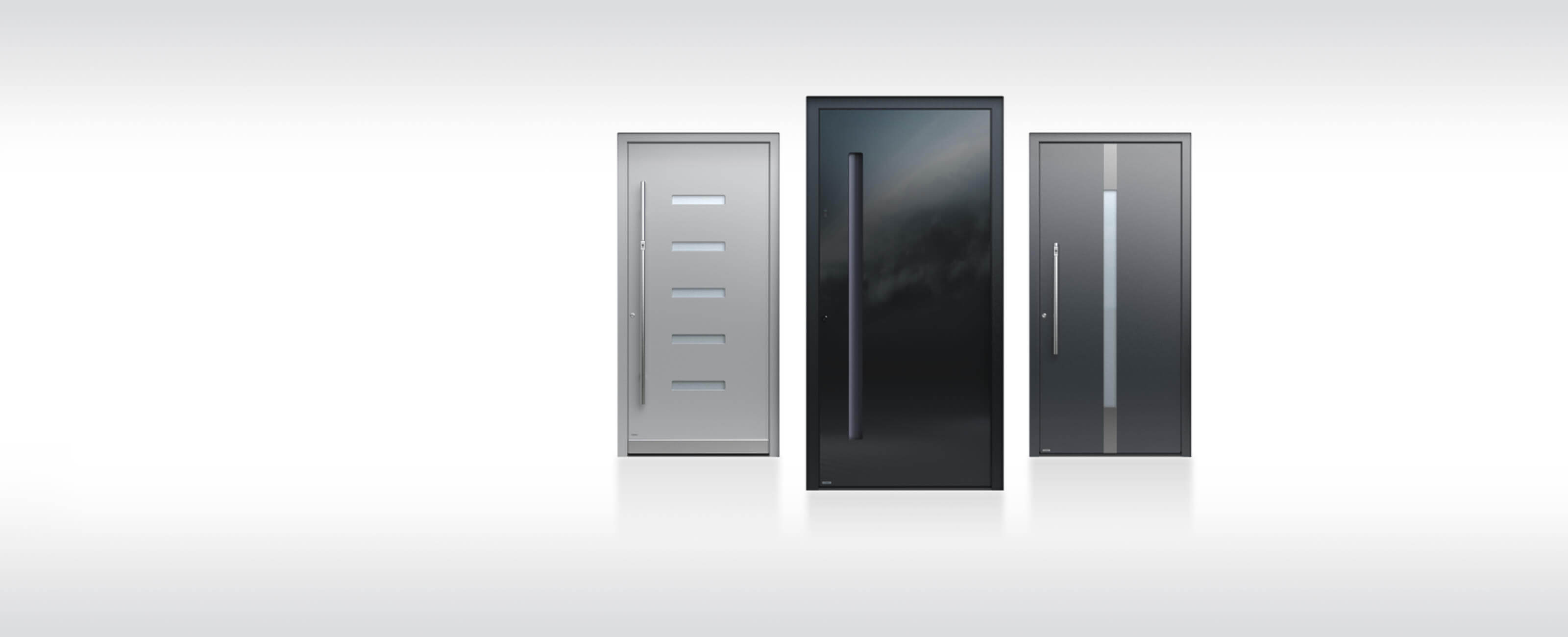 Front door configurator
Design your dream entrance with Pirnar's front door configurator.
Create your own front door
Pirnar's front door configurator is a tool that will help you quickly and easily design the entrance of your dreams, one that caters specifically to your tastes and to your needs. Simply select your preferred model and start to bring your dream to life. There is a wide selection of models, colours, sidelights and door furniture to choose from, including locks, lighting, handles, glazing and decorative accessories.
MODELS

MODELS

Choose from more than 100 models of wood or aluminium front doors. To help make the configurator easier for you to use, we have separated the aluminium and wood models in order to narrow the range and to make it clearer and easier to navigate through.

COLOURS

COLOURS

You can choose one or more colours for the door leaf in a matt, gloss, metallic or wood decor finish for aluminium models and between wood stains and oils for wooden front doors. You can also select a separate colour for the internal side of your door as well.

GLAZING OPTIONS

GLAZING OPTIONS

The configurator offers a wide range of glazing and sidelight options. Choose between clear glass, Satinato, Parsol, Chincilla, Uadi, Master Carre, Master Point, Reflo, Pave or Marmo. As well as overlay glass for modern aesthetic appeal, there are opulent stained glass options available for our classic door models.

LOCKING

LOCKING

Modern locking and unlocking systems are available. Choose from three-point or multi-point locks, or classic mechanisms, which are extremely secure. For an even more secure home, we recommend opting for a SECURO fingerprint scanner.

HANDLES

HANDLES

There is a broad range of handles to choose from, with different types, styles and finishes including rectangular, rounded or curved bar handles (don't forget to specify the length of the handle you choose). Add LUX lighting or opt for a black Nero Edition handle.

TRIM

TRIM

You can complete the look of your front door by adding a stylish stainless steel protective trim. Protective moulding is also available for the base of the door and can be finished in a Nero Edition black. It can also be illuminated with Lux ambient floor lighting.

OTHER

OTHER

You will need to specify the dimensions of your entrance in the configurator and to specify whether the handle is to be on the left side or on the right side of the door leaf. You can also choose the background, i.e. the colour of the façade.
#1

Send your enquiry

When you are happy with your design and want to proceed, a form will appear and you will be asked to enter your details and select the nearest showroom to you. They will receive a copy of your configuration and will contact you to discuss the important details.

#2

Visit the showroom

Even though you are very likely to discuss your design with a sales consultant over the phone or by email, we strongly recommend that you also visit the showroom to see other, similar models on display.

#3

Share with friends

You can share your design with your friends by email.