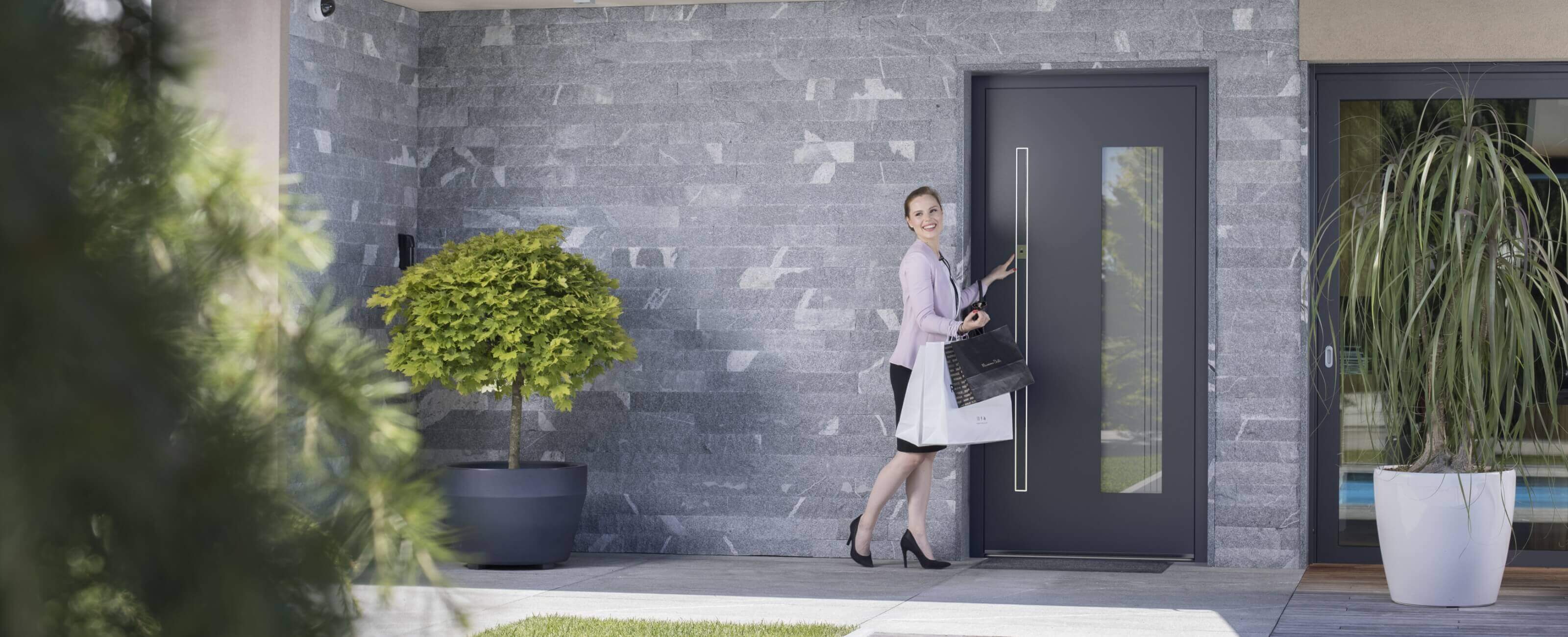 OneTouch - the world's most personal front door
An access system with a hidden handle that only the owner can operate.
World innovation and stunning design
Pirnar OneTouch is the world's first and only front door with an automatic release and retract handle. When the hidden fingerprint scanner recognises the owner, the door unlocks and the handle emerges automatically to elegantly illuminate its surroundings. A few seconds after closing, the handle automatically retracts leaving a clean uniform surface, preventing any tampering of the entrance.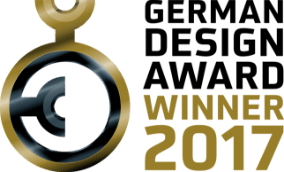 Maximum convenience
The OneTouch handle is completely independent of the power source thanks to a special spring mechanism and provides an extremely comfortable way of operating the door. You don't waste valuable time searching for your key, and at night the automatic illumination of the handle makes coming home even more enjoyable.
A safer home
A few seconds after closing, the Pirnar OneTouch automatically reverts back to a clean, handle-free surface, making it impossible for other people to tamper with the front door in any way. This clearly shows, even from a distance, that the door is locked and your home is completely secure.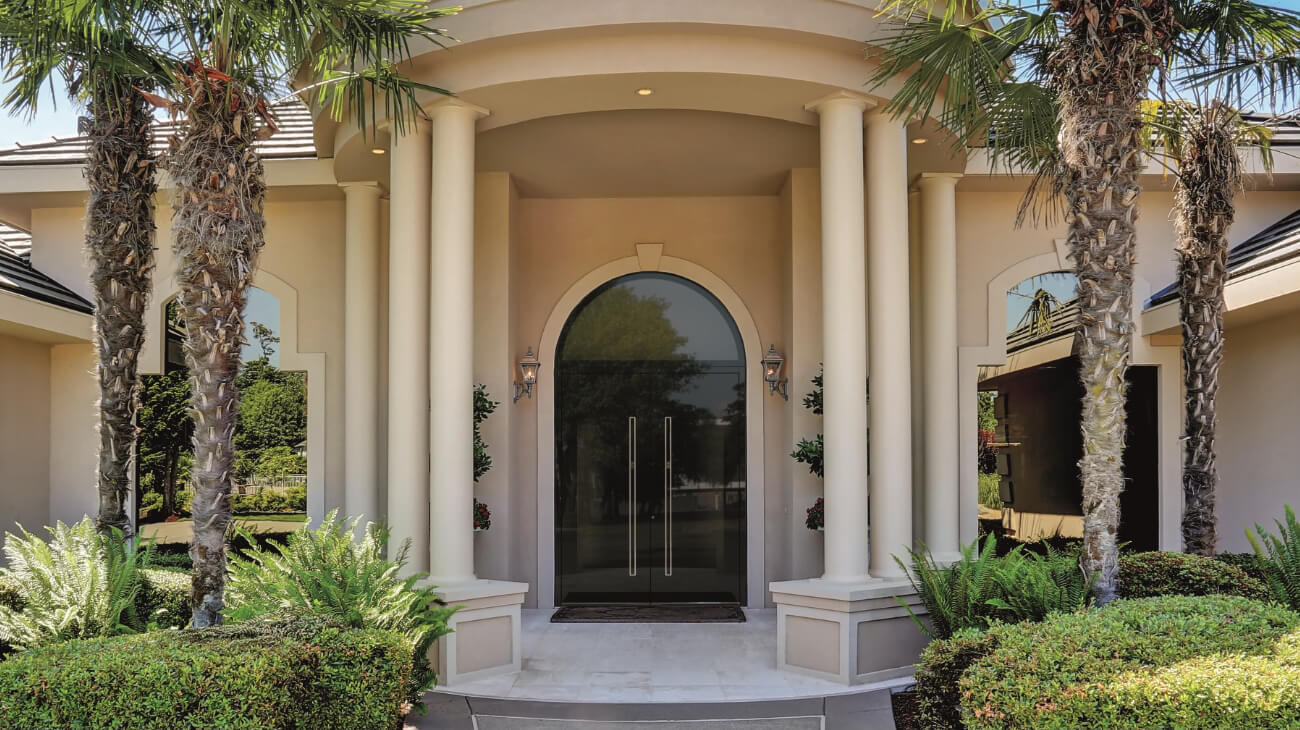 A beautiful, modern house
Pirnar OneTouch is the herald of a new generation of smart front doors that greet the homeowner on arrival. It is the ideal entrance for modern, smart homes and commercial premises. Pirnar Ultimum Pure OneTouch is the door to the future.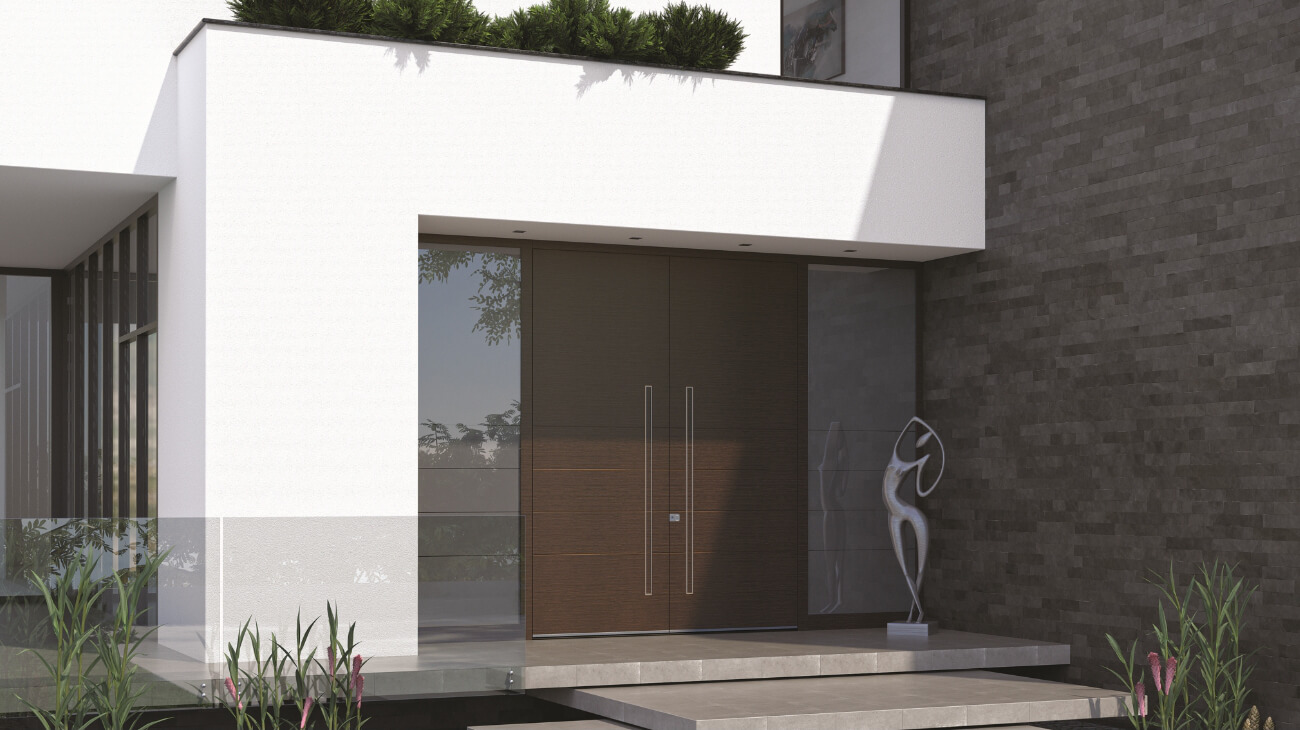 Impression of modernity
OneTouch is the ideal entrance method for modern homes and buildings. It creates an impression of modernity through the selection of top quality windows and the appropriate facade. Aluminium front doors shine particularly on state-of-the-art houses, where all the elements of the front door are aesthetically aligned and thus blend perfectly into the overall architectural design. Even 'cold' aluminium or the wood-aluminium combination in white complements warm wood beautifully.