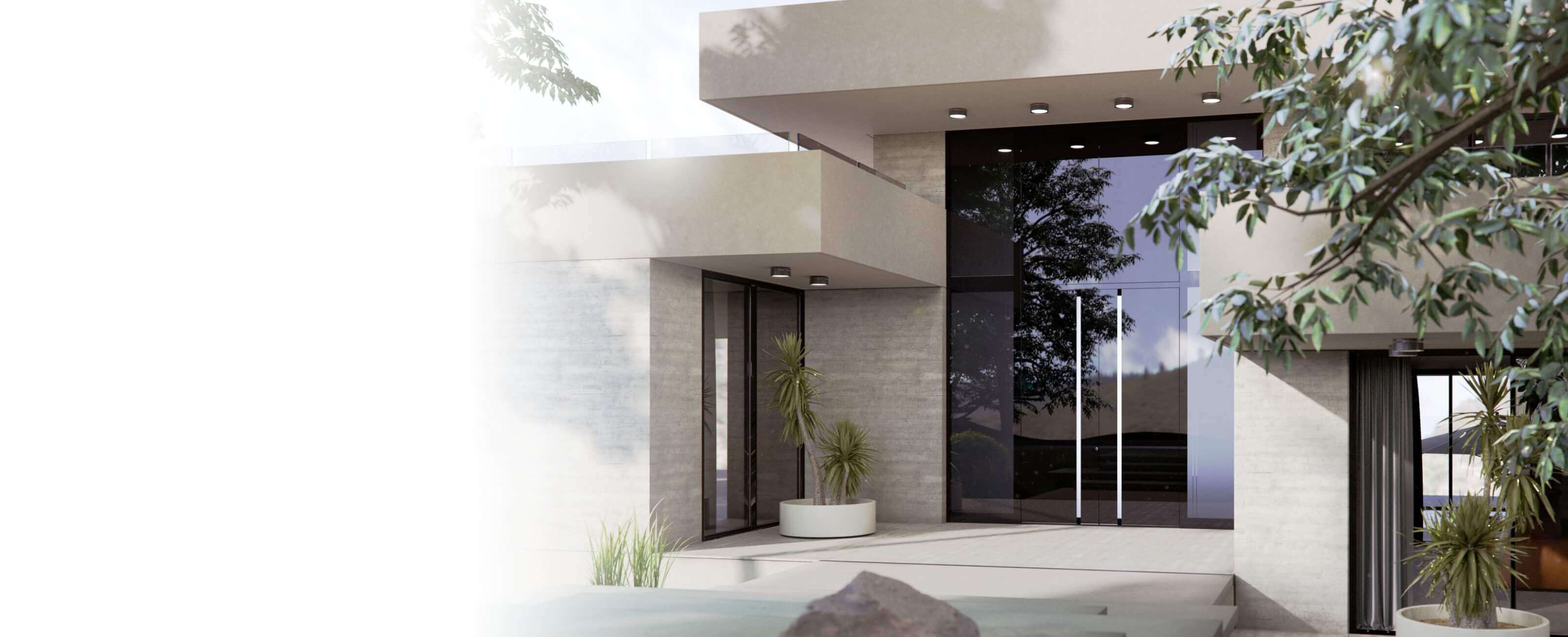 Front doors with side panels
Front doors with generous side panels create a unique look for your house front with lots of natural light in the entrance area. Design your own bespoke door with our online configurator at Pirnar.co.uk and look forward to premium quality products, plenty of choices when it comes to colour and glass types, award-winning designs, leaf covering infills, maximum security, and thermal insulation values with passive house levels.
Modern doors fit for the highest standards
Doors and windows are the first things a visitor will see of your home. Your front door is especially important in this regard. It's supposed to be secure, resistant to break-in attempts and the weather, insulated for sound and warmth and has to look good all at the same time. At Pirnar.co.uk, you have complete control over every little detail you need to design your perfect front door.
Are you looking for a new front door with side panels and a transom light above the door? Check the various options for your home.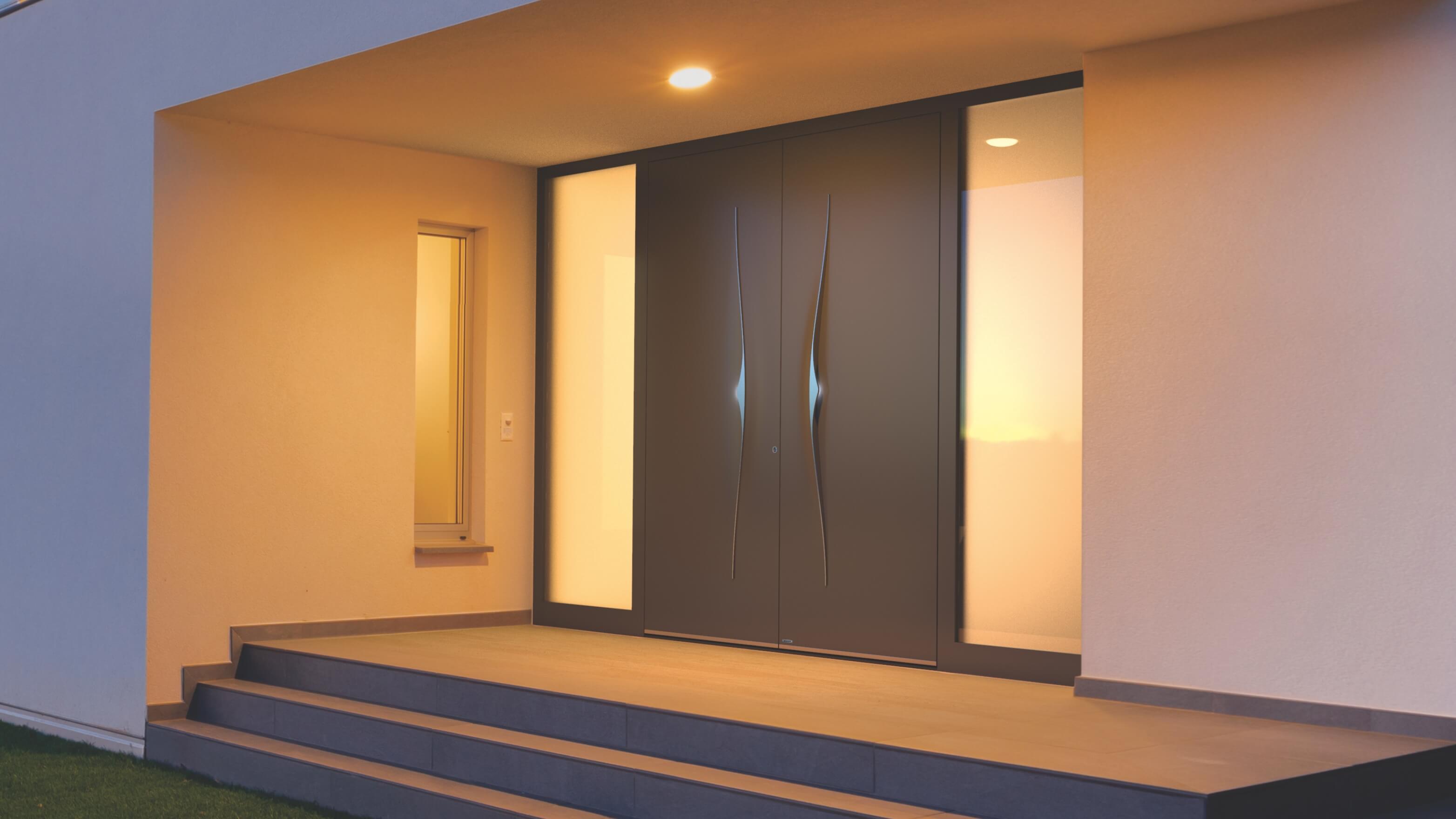 Various options for
your new front door
You can choose between different outside and inside colours, crystalline handles, satinised, sandblasted or coloured glass with or without glazing bars, inscriptions, decorative weatherboards, fingerprint lock systems, ambient floor lighting and much more. You can also choose which material you'd like your door to be made of. We build doors from aluminium, wood, and composites of the two materials with full-width door leaves and no visible casement as a standard.
Doors in various colour nuances
Pick whichever colour you like: RAL 7016 anthracite grey, light grey, creme, pearl or ivory white – or any other colour on the RAL colour chart. We can also apply high-quality wood decors and glazes using proven application methods. These even add to the doors' longevity and looks, i.e., on an oak door with clean vertical stripes.
Front doors with or without side panels
Additionally, you can add side elements made of aluminium, glass, or stainless steel to our door leaves. A front door with side panels opens your house up visually and creates an impressive look. Two side panels envelop the central door leaf – you can also add a transom light on top. It's your decision whether you focus on privacy, decorative elements, safety glass or clear glass when configuring your front door with side panels.
Whatever type of glass you pick, we always build our doors with triple insulated glazing, which lowers your door's U value. Additionally, these glass elements are especially efficient noise barriers as they soften external noise by up to 42 dB.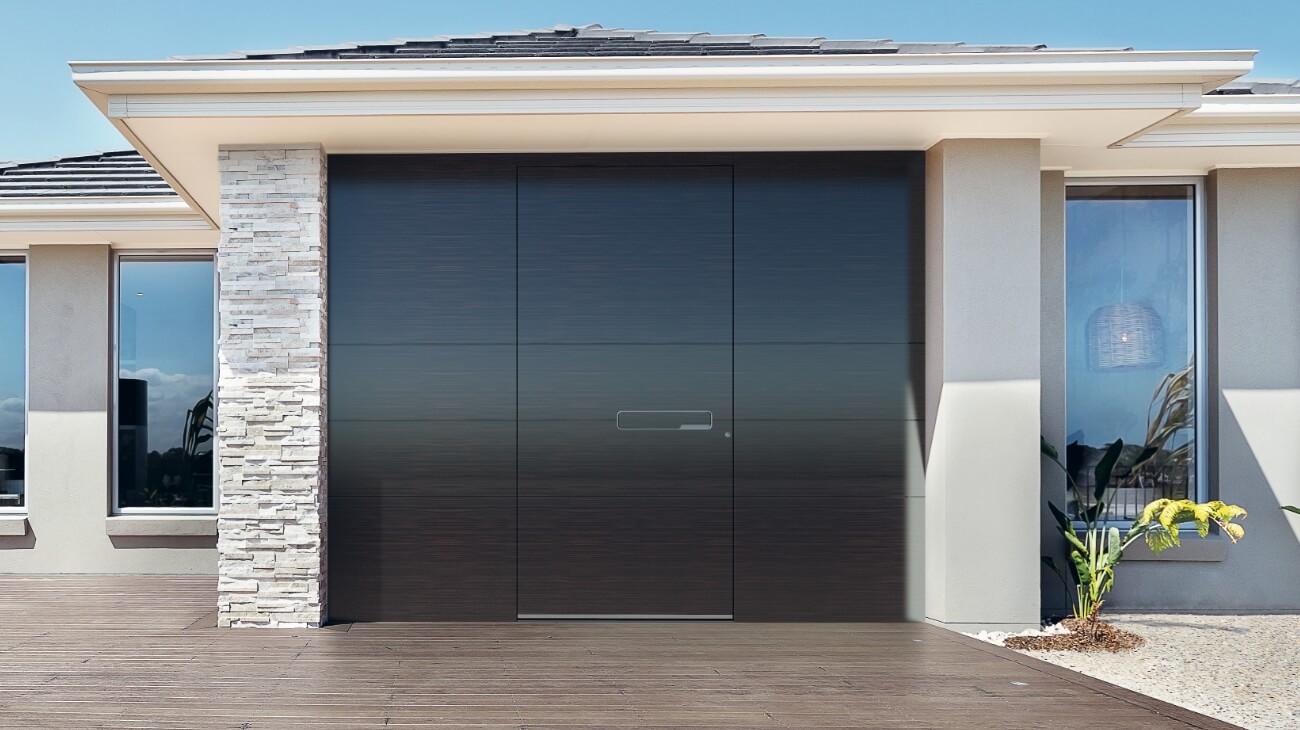 Premium quality aluminium and wooden doors
We use wood and aluminium – or combinations of both materials – in various designs and colours to build Pirnar doors that are extremely robust and resistant.
Depending on your personal preferences, you may focus more on aesthetics or brightness and light in your home. A PVC door without side panels may be enough for a side entrance. But your main entrance is more important and should be high-class in terms of form and function.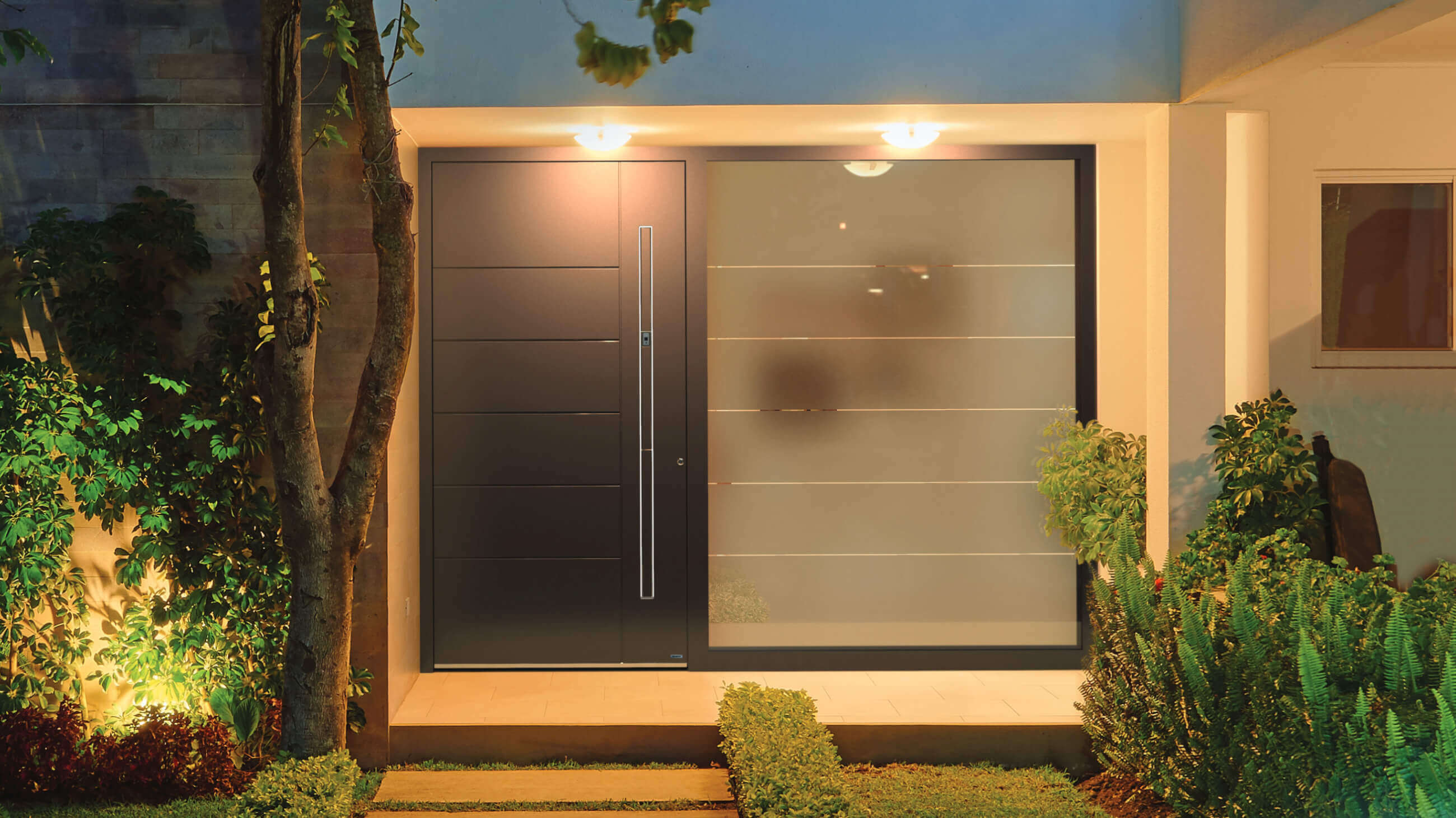 More stability and sturdiness
High-quality doors made of aluminium or wood aren't just more elegant than PVC doors but also offer more stability and sturdiness.
We build our doors with reinforced profiles and insulating fillings as well as with state-of-the-art features. Whether you're looking for a graceful aluminium door with wooden decors, a contemporary anthracite grey door with half-glass side panels or a modestly designed front door – We guarantee individual solutions that have exceptional characteristics thanks to their material.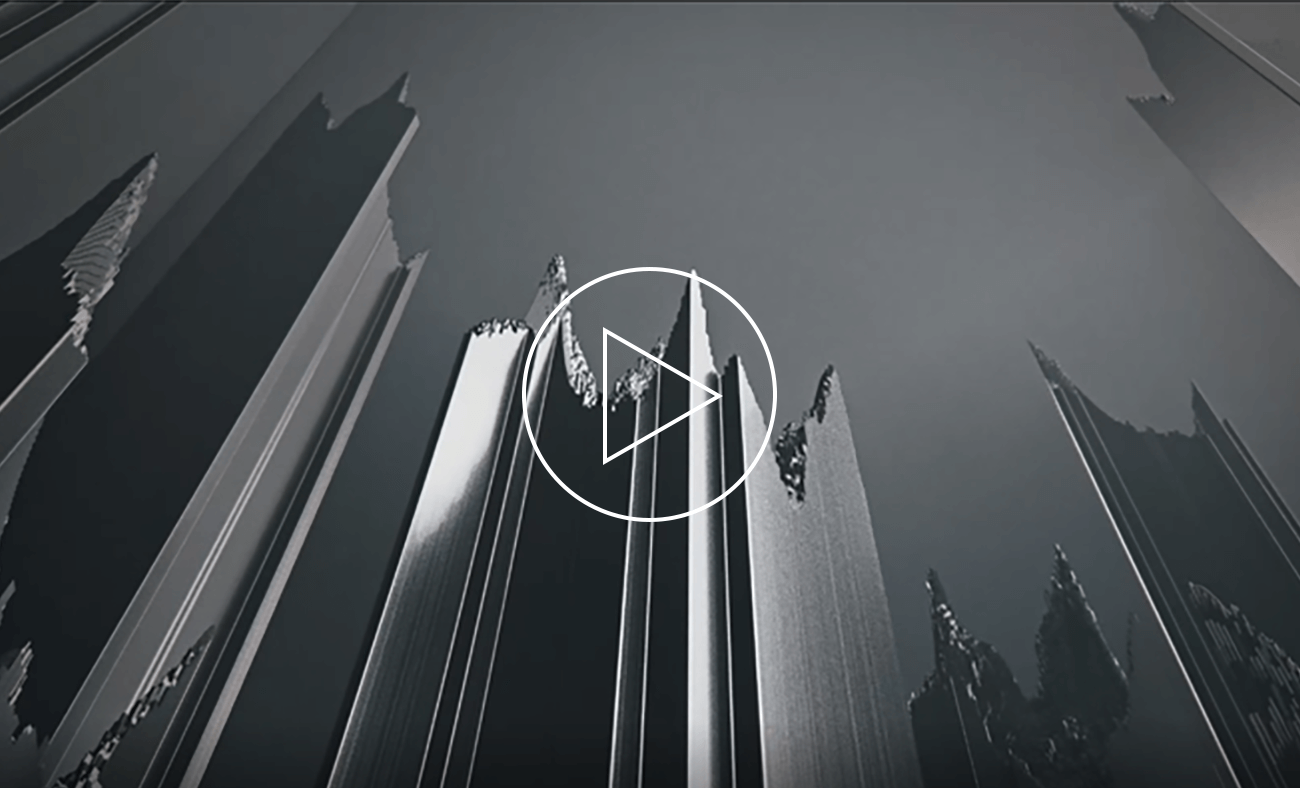 Best values in security and visual protection
Front doors with side panels make your entrance brighter and make the facade of your home look incredibly tasteful. Additionally, the side panels can save you electricity as they're translucent. You can design the side panels in detail, just as you would the door itself. The glass parts are easy to clean and make your front door a bespoke masterpiece.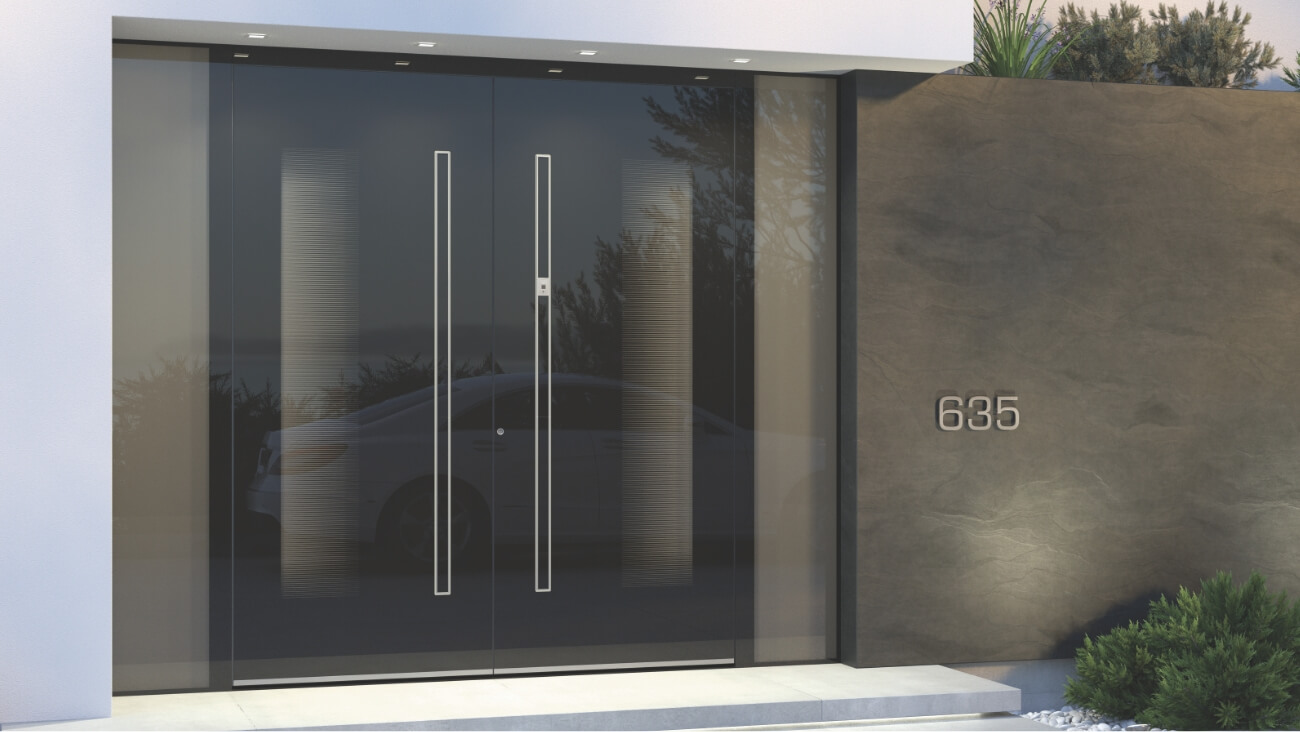 Find the perfect construction for your entrance
In principle, your new Pirnar door can be constructed in any size. You can also pick all details and functional components to your liking. Side panels – to the left and right of your new door – visually increase the size of your entrance area and bring more natural light into it.
Important for home security, especially at night: Add floor or door handle lights to increase safety and create a modern look. For the side panels, you can choose different glass types:
clear glass with a sandblasted texture
structured satin safety glass
laminated noise protection glass
At Pirnar, we always exceed standard expectations for your front door's functionality. This is also true for handles, locking mechanisms, and fittings. All our doors are state-of-the-art, high-tech doors that are easy to use thanks to their electronic locks and digital identification systems.
A Pirnar front door with side panels is far more than just a door: It can be a classic or futuristic-looking design piece that perfectly represents your home while also being extremely secure. Choose a right-hand or left-hand door hinge, a single- or double-leaf, and pick from various pre-designed front door models, and maybe add side panels and a transom light.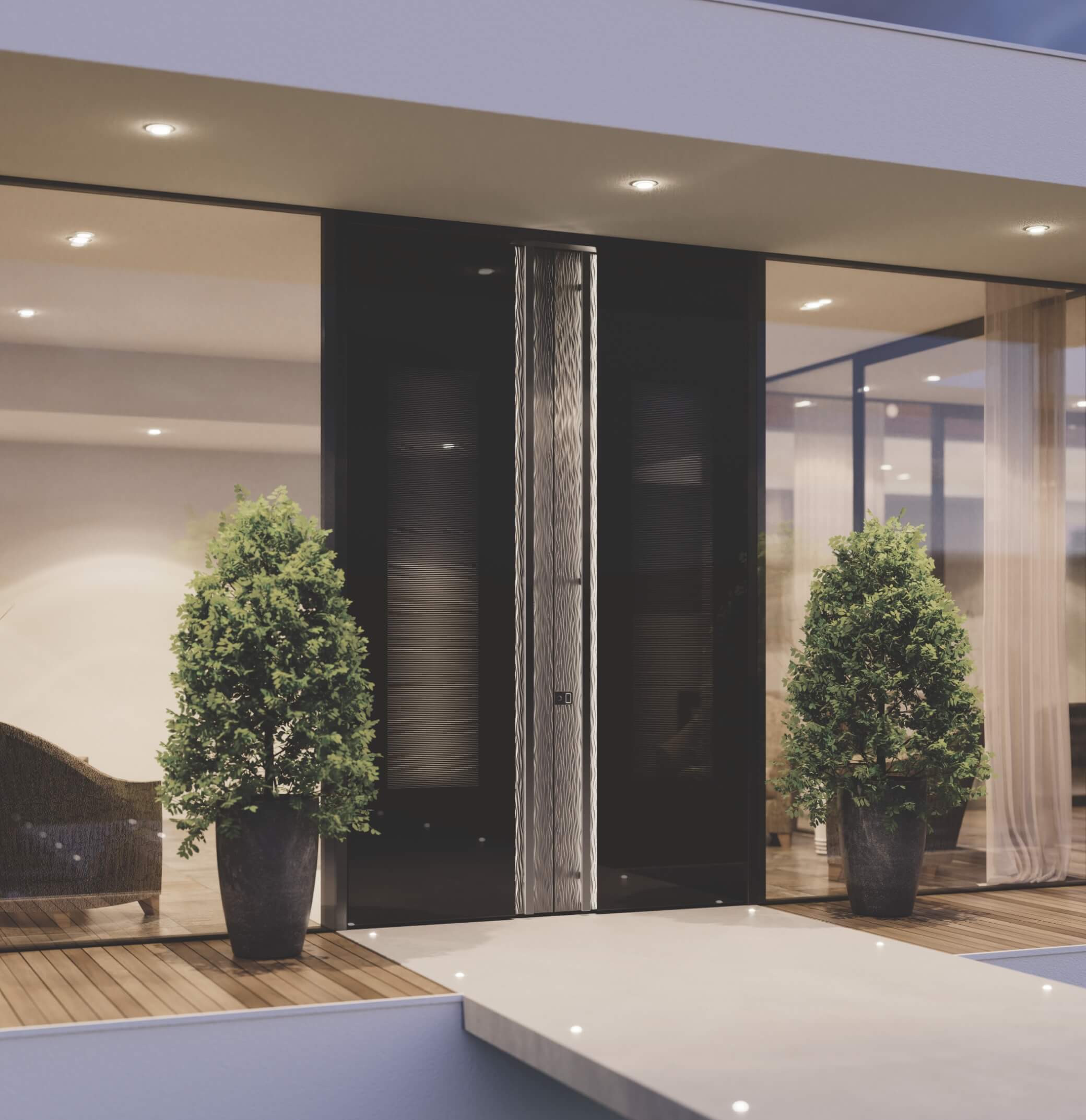 Design your front door
with two side panels
If you prefer more privacy than simple, clear glass panels, we can build your front door with side panels using specially structured or matte glass types. Our Pirnar front doors with side panels can also be constructed with noise protection, security, or thermally treated glass to increase your home's level of comfort and security even further.