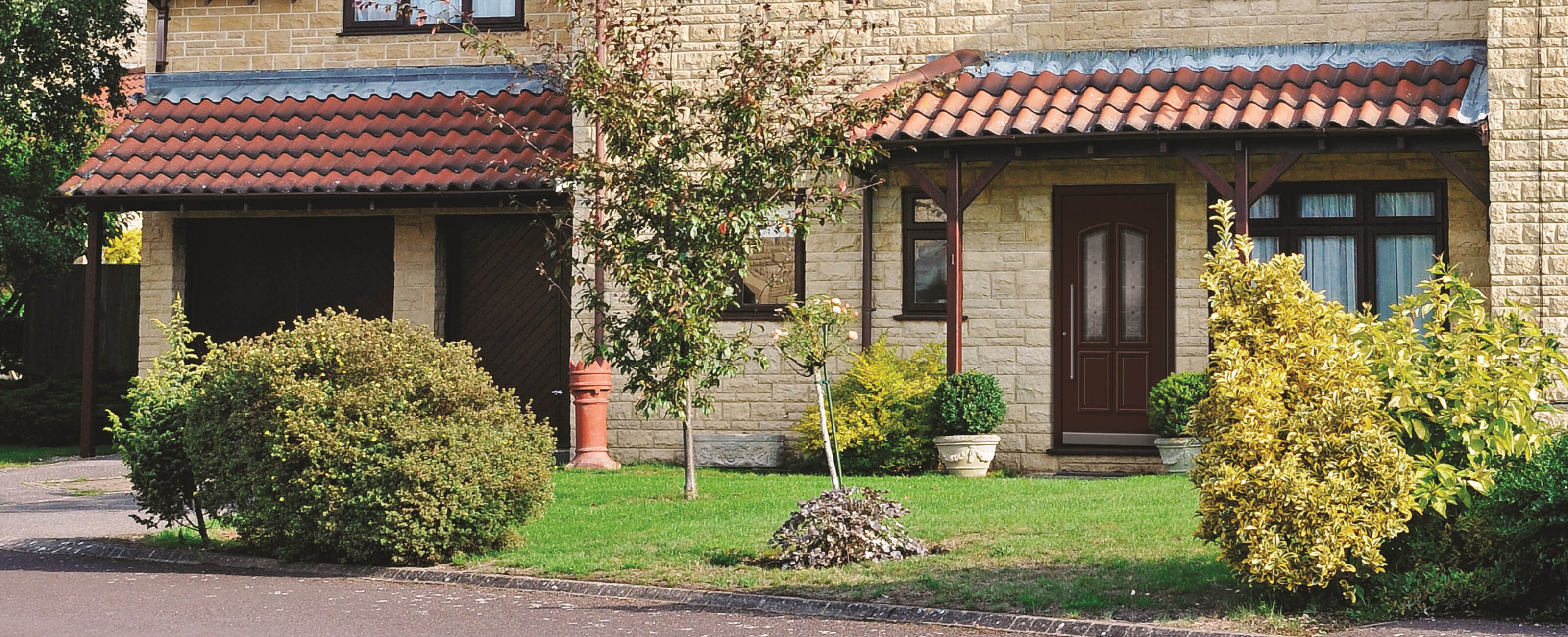 AESTHETIC AND FUNCTIONAL
Traditional front doors
A traditional wooden front door is impressive on every level because the natural material creates a warm and welcoming atmosphere. Not to mention, wood´s functional properties are excellent, i.e., its natural thermal insulation. Traditional wooden front doors are a stylish first impression for your home.
A classic with naturally strong characteristics
Solid wood is naturally strong at thermal insulation, which makes it ideal for building doors and windows. It is highly energy-efficient and sustainable due to its low U-values and wins many over with its warm ambience. It costs more compared to uPVC, but the investment pays off. Traditional wooden doors have a lot to offer:
a sustainable material
a beautiful aesthetic
ideal sound and thermal insulation
high stability
reliable security
anti-burglary protection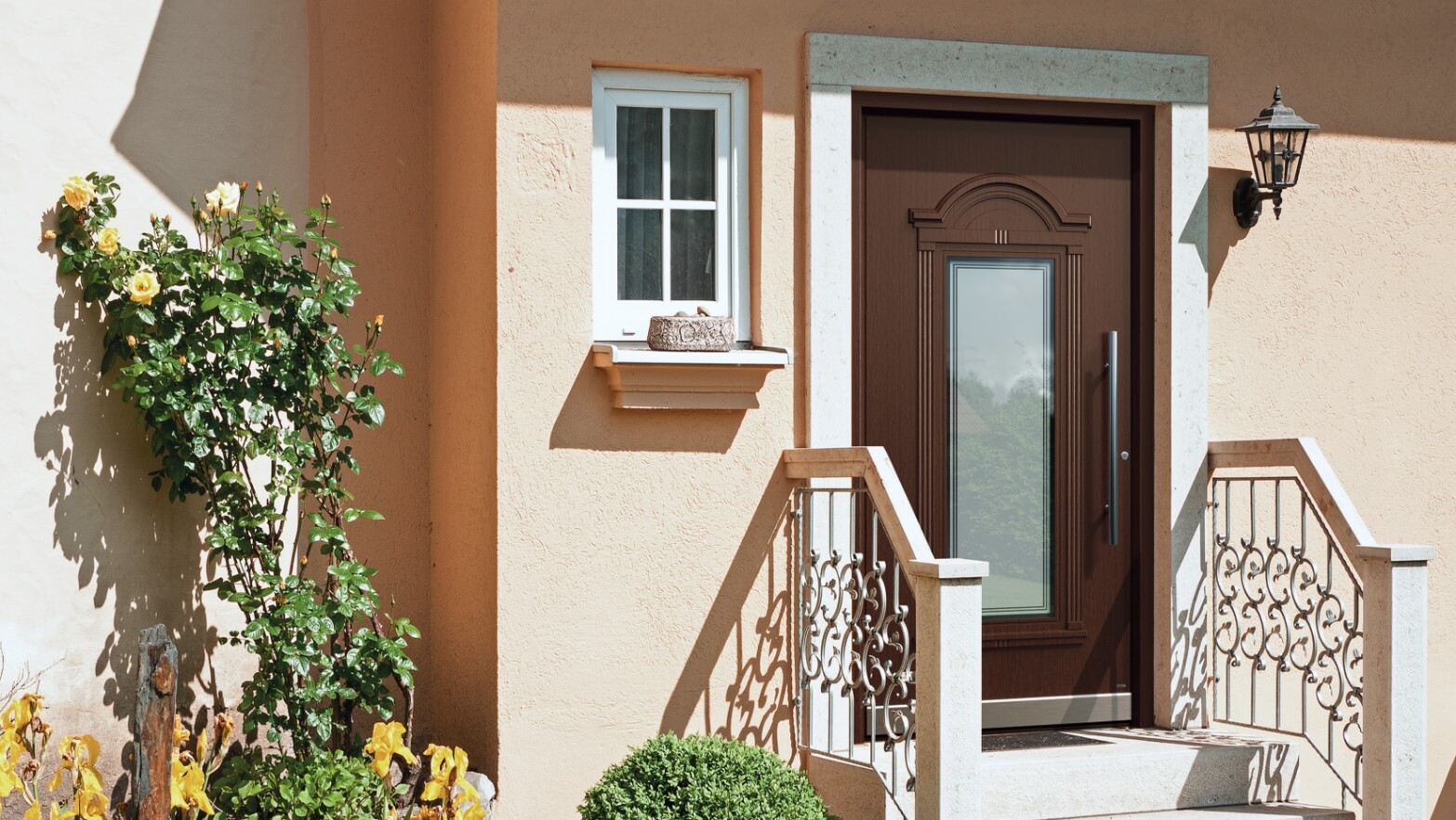 High quality design
Traditional doors convey a sense of understated elegance. Design high-quality, bespoke front doors using our configurator and order them from hand-picked Pirnar partner retailers.
Traditional Pirnar front doors are well designed
We apply a specialised finish to all traditional Pirnar front doors to make them highly resistant to all weather conditions. If you regularly maintain your door, it will keep its original look and functionality for years to come. It'll keep its first-day qualities and charm even years after installing your dream door.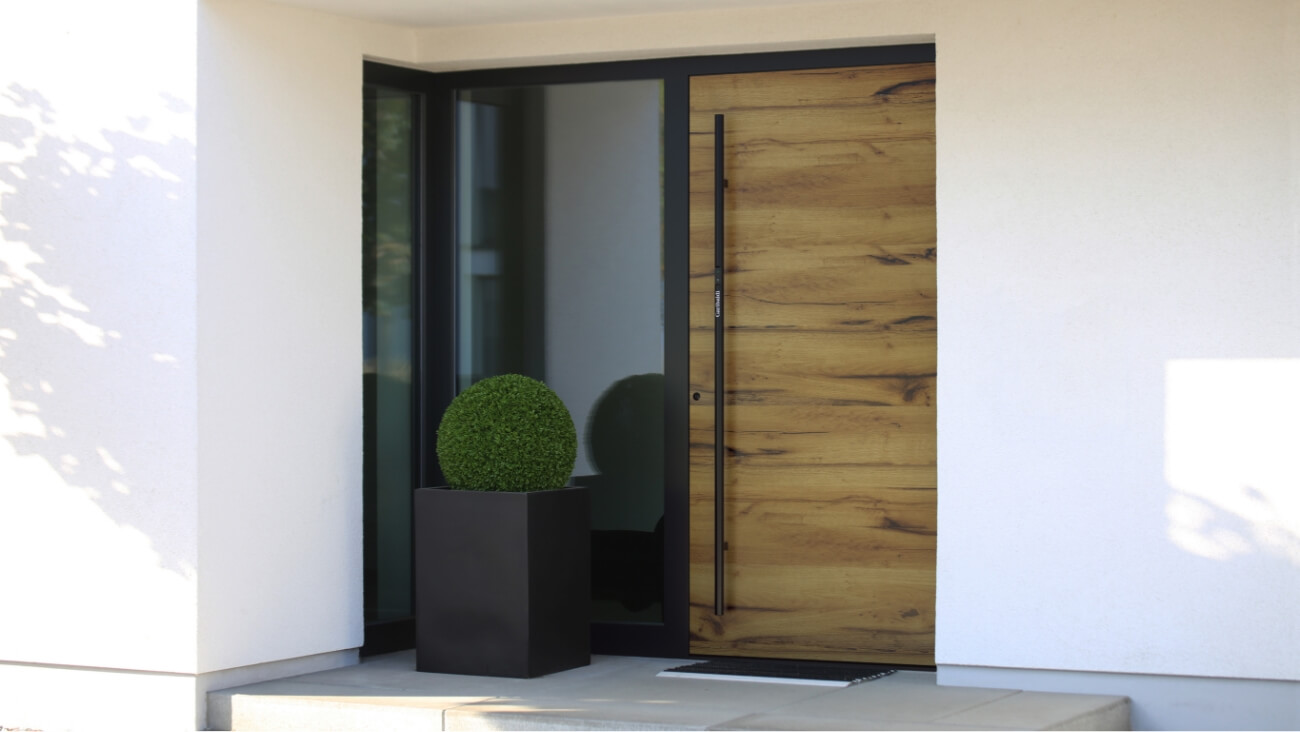 Traditional wooden doors are more robust
Compared to uPVC, traditional wooden doors are more robust. When comparing wooden doors to aluminium front doors, you'll note that the natural material has superior thermal insulation. Use our Pirnar configurator to design your dream front door with individual furnishings, sidelights, transom windows, glass elements and security equipment.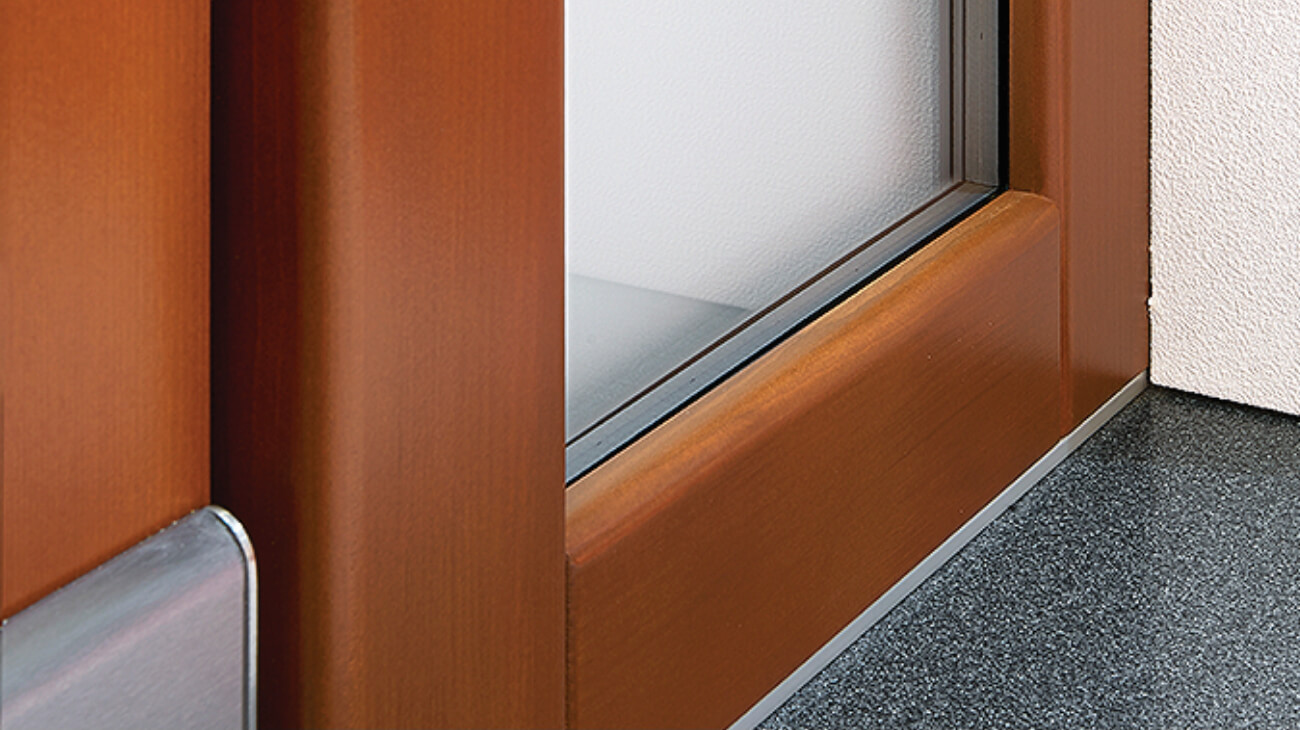 What do classically designed wooden doors cost?
The price always depends on various factors like your door´s size, model, design and its furnishing – all of which you decide on. Equip your new traditional front door with features like:
security glass
patterned glass
electric locks
security cylinder
Anti-drilling protection
fingerprint lock system
code keys
hinges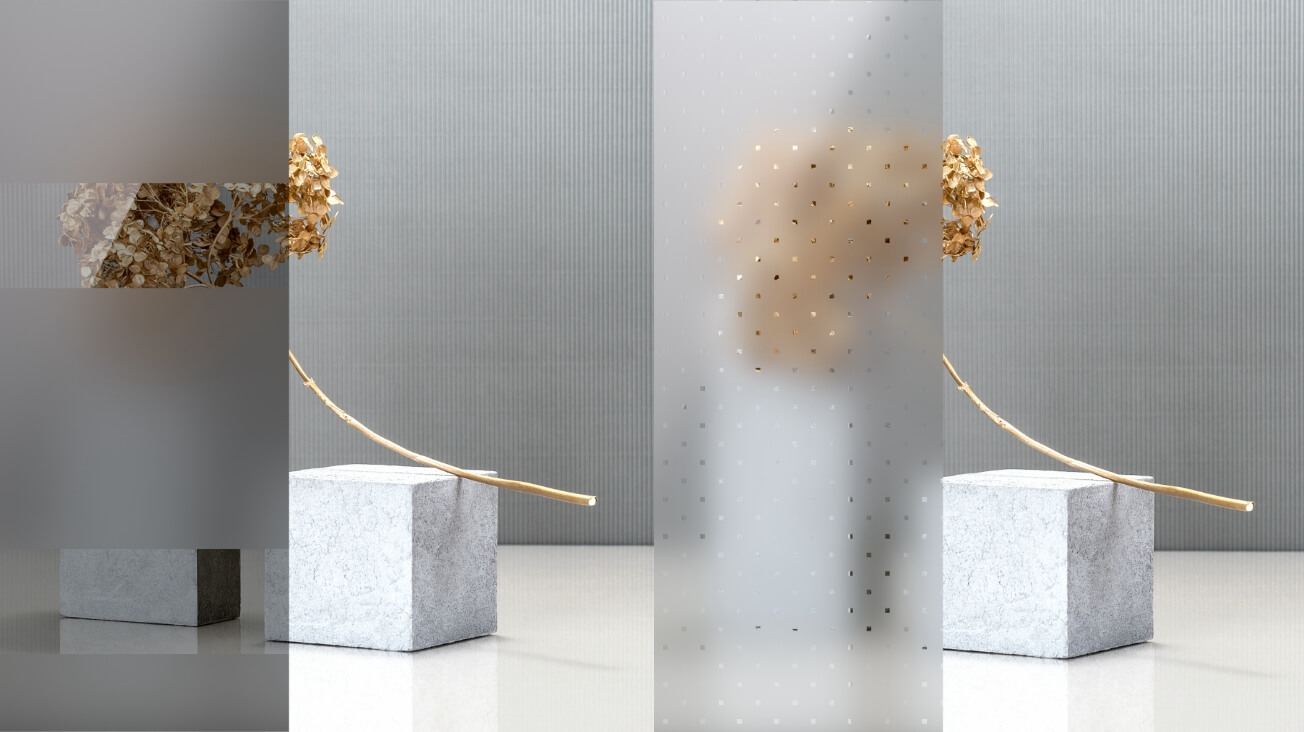 Wooden doors in a colour of your choice – is that possible?
If you prefer a coloured variant instead of the classic wood look, choose from the RAL colour palette in our configurator on Pirnar.co.uk. We exclusively use high-quality glazes and varnishes that make your door resilient and protect it from shape distortion , which is often caused by temperature fluctuation.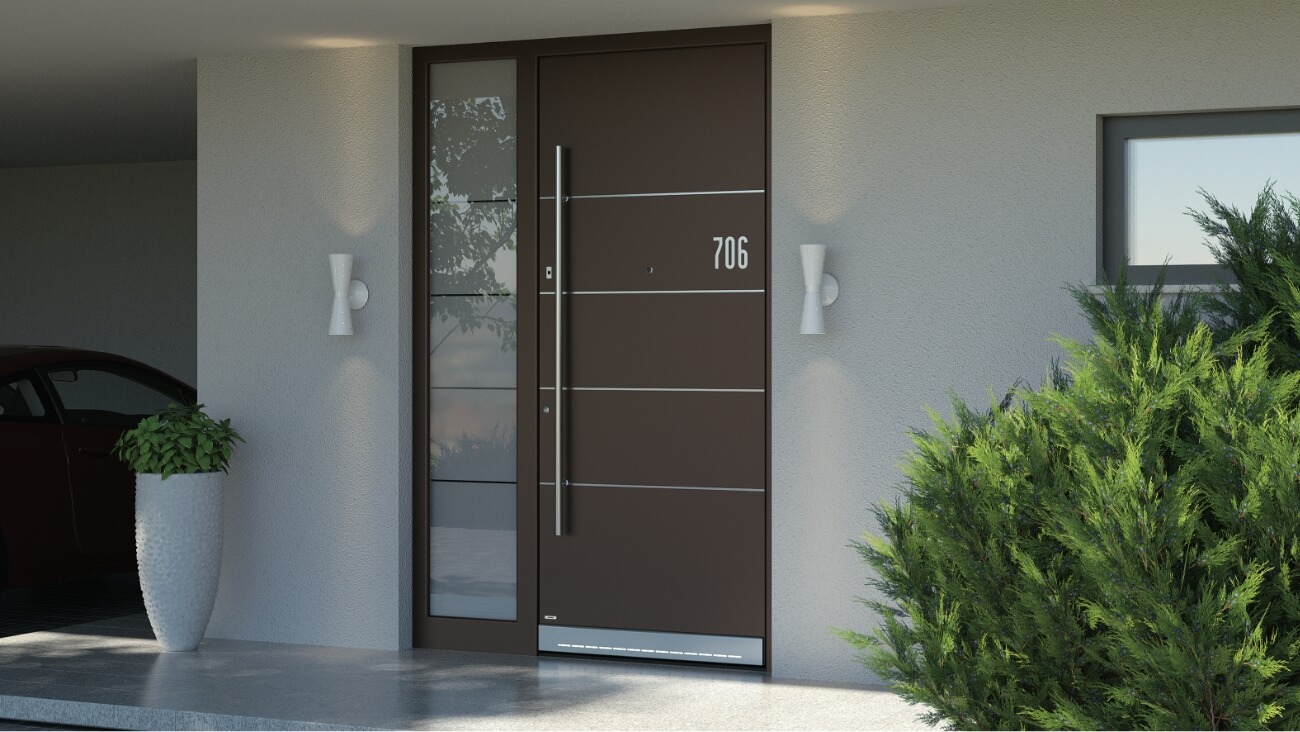 Traditional material for building doors and windows
Replace old doors with functional modern doors perfectly tailored to your personal needs. Whether in a traditional or more contemporary design, wooden Pirnar front doors are always an ideal choice.
Wood - a perfect material for a traditional door
Are you looking for a traditional front door with personality and unique charm? A wooden door is an ideal solution. The natural resource is a classic building material – for good reason. Its appealing natural grain provides your entrance with a cosy, warm atmosphere.
The material creates a pleasant ambience and provides your home with reliable protection due to its great functional qualities. Some wood species typically used for building traditional wooden front doors are:
larch
pine tree
meranti
spruce
oak
Whether for modern or historical buildings – a wooden front door is an ideal fit in both cases. We dry our wood using a specialised method and then glue together several layers of wood to make our wooden Pirnar front doors especially solid. You have complete control over all design choices like size, colour, and which furnishings you'd like to create a truly individual door for your home.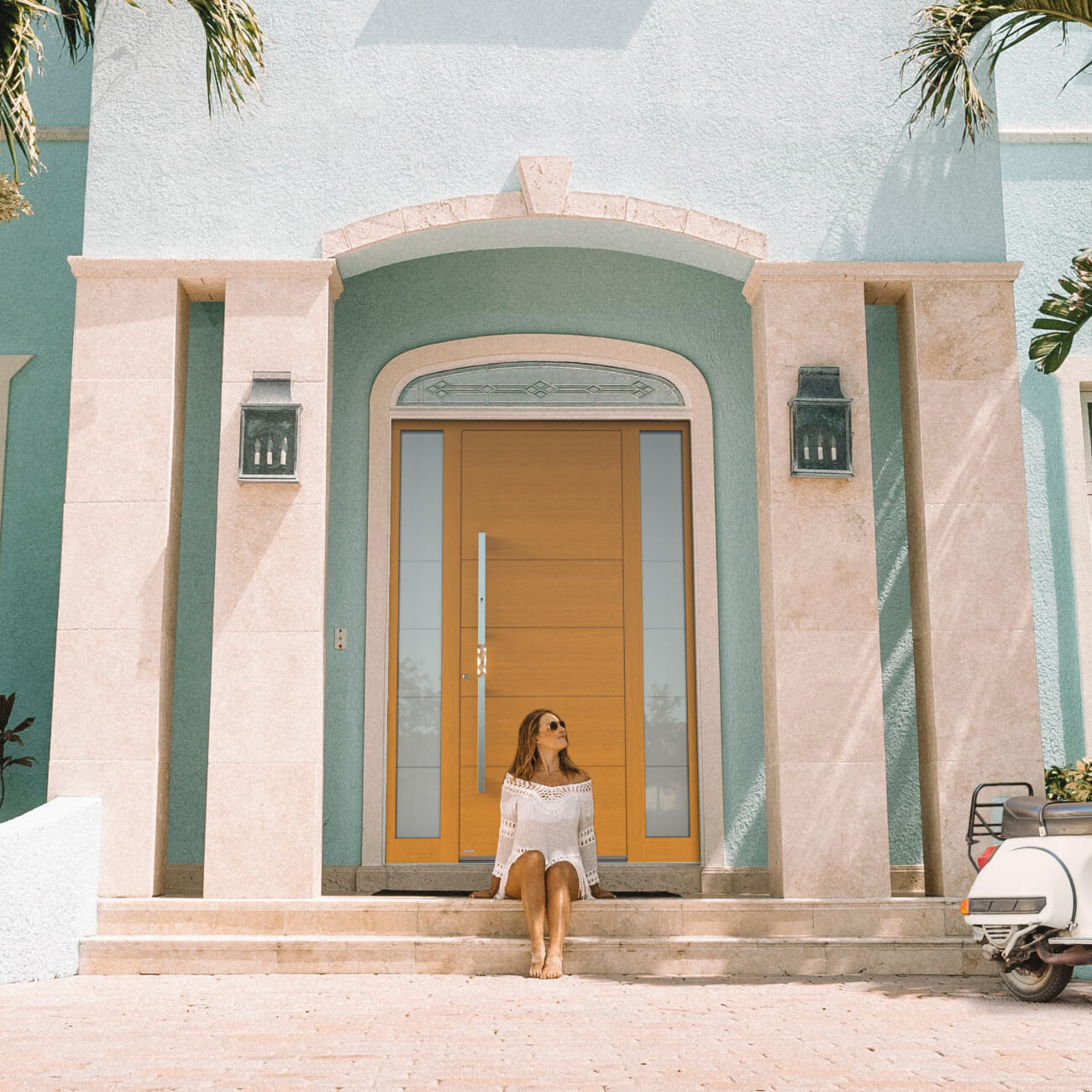 High-quality, bespoke
wooden doors by Pirnar
Whether you are looking for a contemporary or a more traditional front door – create your individual solution in our configurator. Choose from a wide array of design possibilities and realise your dream front door at Pirnar.co.uk.