MADE BY YOUR PREMIUM MANUFACTURER - PIRNAR
Front doors manufacturer
There are many front door manufacturers, but not many can build as high-quality doors as Pirnar. We are proud to be leaders in that segment with top-notch materials, precise craftsmanship, beautiful designs, and state of the art technology. All our doors aren´t just highly secure and sturdy but also equipped with quality insulation for incredibly low U values.
What´s so special about Pirnar front doors?
The look and overall vibe are immensely important when designing a door. But the functional properties are equally important. This is why we pride ourselves in manufacturing doors that fulfil the highest standards in terms of functionality:
thermal insulation – U values as low as 0.54
stability – resistance to any deformation due to weather influences
anti-burglary protection – security on the highest level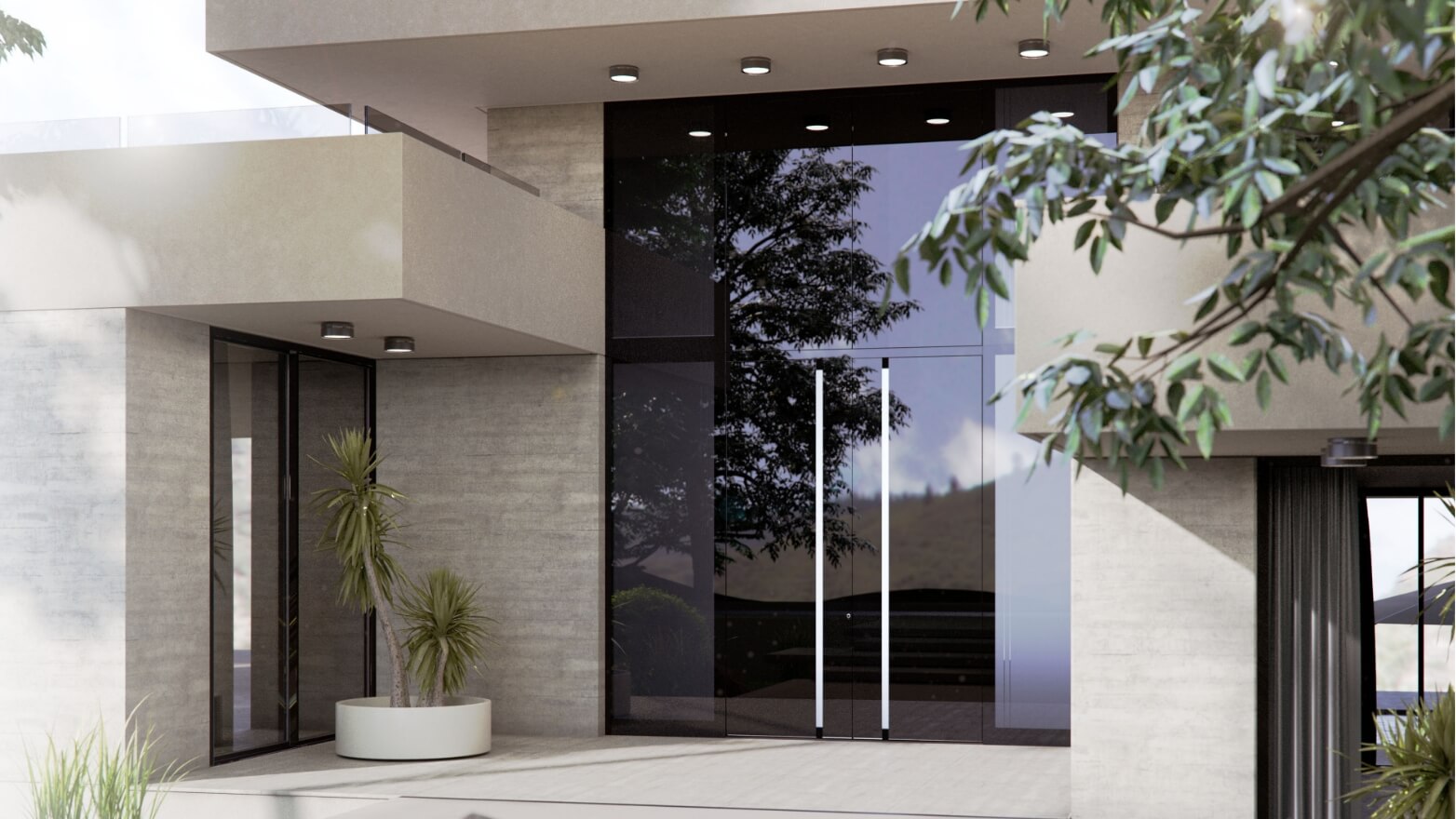 Pirnar high-quality doors
Composite doors combine the best of both aluminium and timber, like excellent thermal efficiency and longevity. Explore our versatile composite door range and design your bespoke dream door in our configurator!
Locks, lighting, glass and other details
Adding to the list are various more essential details from an overall perspective. Furnishings like locking mechanism or lighting via LED as well as glazing in your door or in a top or sidelight defines a good door. Concerning glass elements: We have an at sight glazier´s workshop where only top of the line craftsmen and -women work and strive to build your perfect door.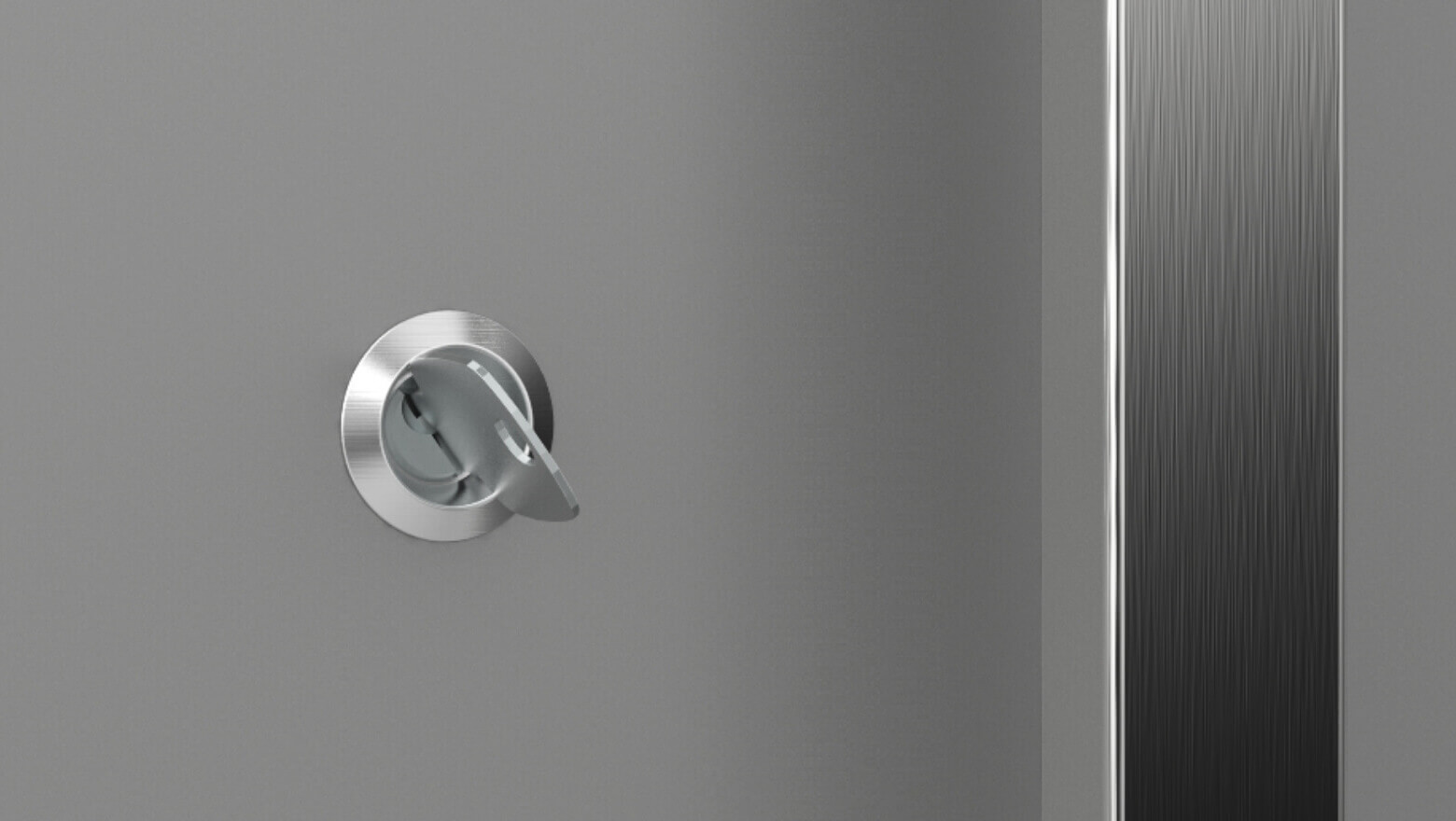 Timber, aluminium or a composite material for your front door
A door´s base material heavily impacts its functional properties. At Pirnar, you can pick from high-quality timber, aluminium or a composite of the two. Wooden doors have a naturally high thermal insulation and that beautiful look and feel of a natural material. Aluminium entrance doors, on the other hand, are sturdy, robust, and easily maintained. What the material lacks in thermal insulation, we make up with top-of-the-line technical designs that decrease our aluminium front doors´ U values to impressive levels.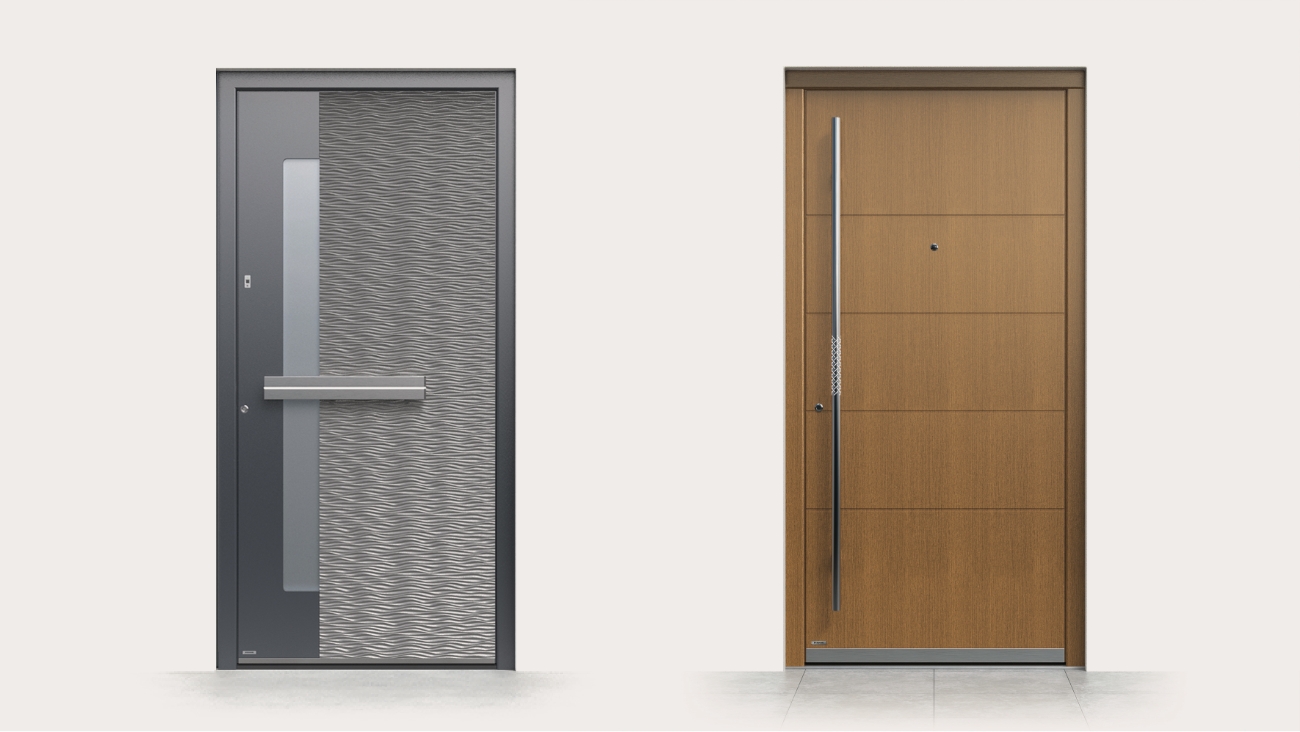 Bespoke designs with handmade elements
You can feel our passion for craftsmanship in every single detail. You can create panel doors, period front doors, Victorian doors, and French doors – whichever style you have in mind for your home´s entrance area in our comprehensive configurator.
Aluminium front doors – a modern look with high durability
We offer you a diverse model range that you can pick from and then individualise your bespoke dream door.
The finish depends on how you want your door to look after many years: Choose your prefered colour from the RAL colour palette, go for a natural look with a transparent finish or pick one of our beautiful decors.
Longevity and quality of Pirnar front doors
We guarantee that all of our finishes are long-lasting and highly scratch-resistant. Please note we don't make empty promises; we don't have to because we use the most high-quality techniques for processing the different materials. Our aluminium front doors and our composite doors´ aluminium parts get powder-coated to seal, protect, and colour the metal. Our doors´ timber is processed by lacquering or glazing to create solid, long-lasting quality products.
Explore our configurator
Explore our configurator to design your bespoke dream door and have it hand-manufactured by our talented employees.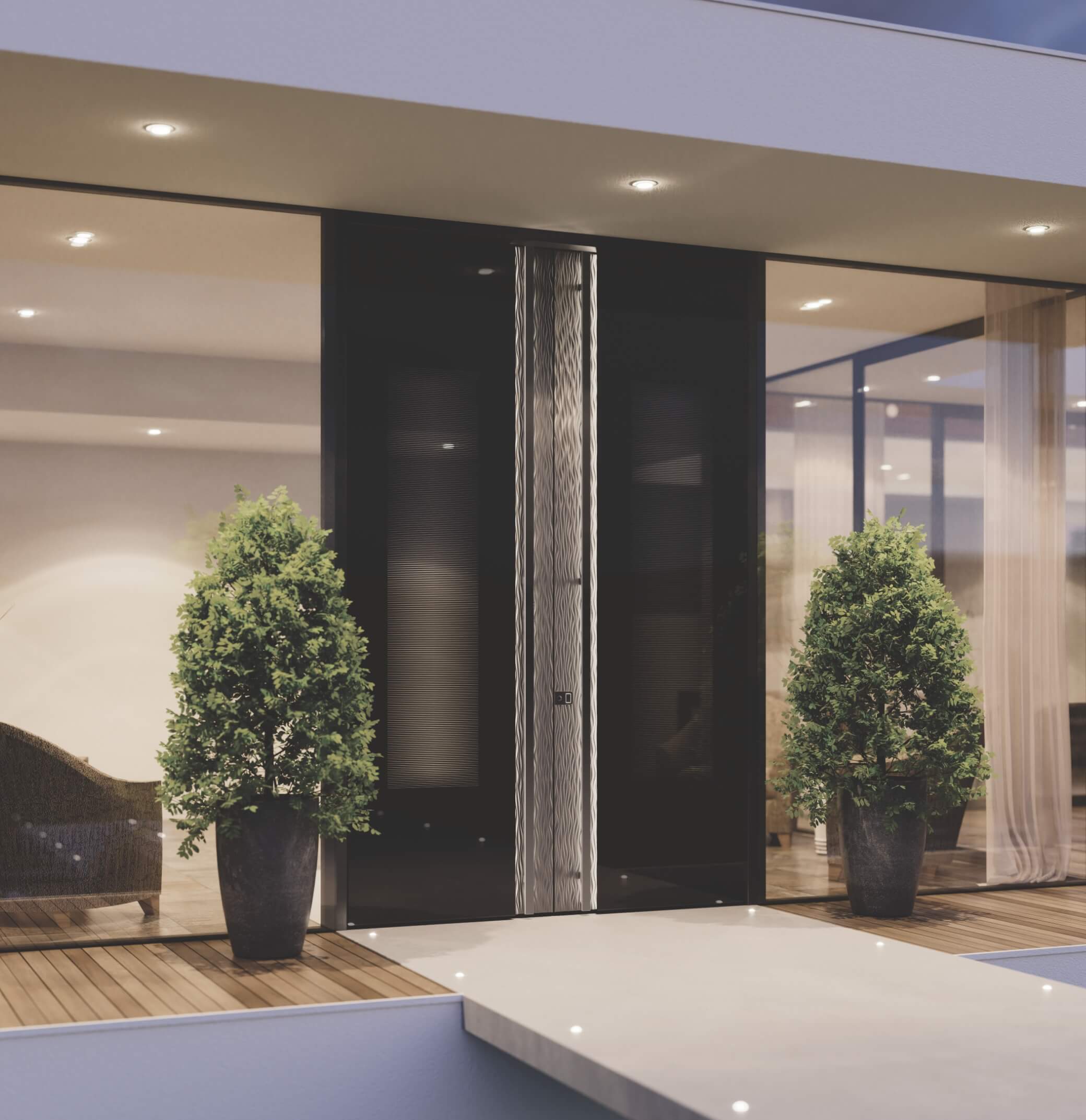 Pirnar - Premium
manufacturer
of front doors
Your front door – single-material or composite door – defines your home´s first impression. With a Pirnar door, that impression will be a lasting one. We manufacture doors in premium quality that fulfil the highest standards, from design to security and functionality. Explore our configurator to get a feeling for our versatile offer, design your traditional or modern dream door, and become a customer and proud Pirnar door owner.