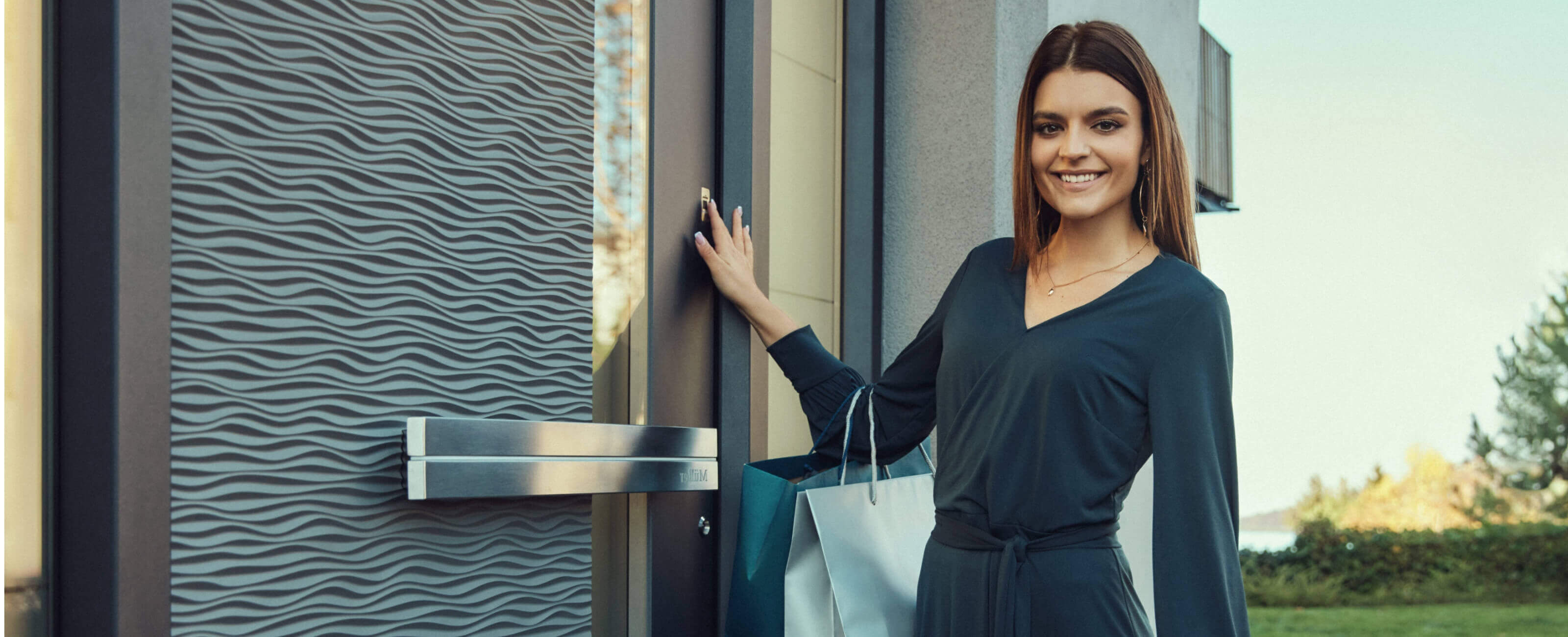 PROTECTING YOUR HOME
High-security front doors
When buying a new front door, security is one of the most important aspects. But it's easy to be overwhelmed by the large selection of optional security extras. Pirnar.co.uk makes your choice much easier to ensure you feel safe and secure in your own home.
Which types of front doors are burglar-proof?
There are various mechanisms that can make a modern front door more secure. All Pirnar.co.uk front doors already comply with the security requirements of resistance classes (RC) 2 or 3 – this means they already provide ample protection against break-in attempts using simple tools. Aluminium front doors are exceptionally resistant against such attacks. Experienced burglars may still find ways to circumvent standard security measures, however.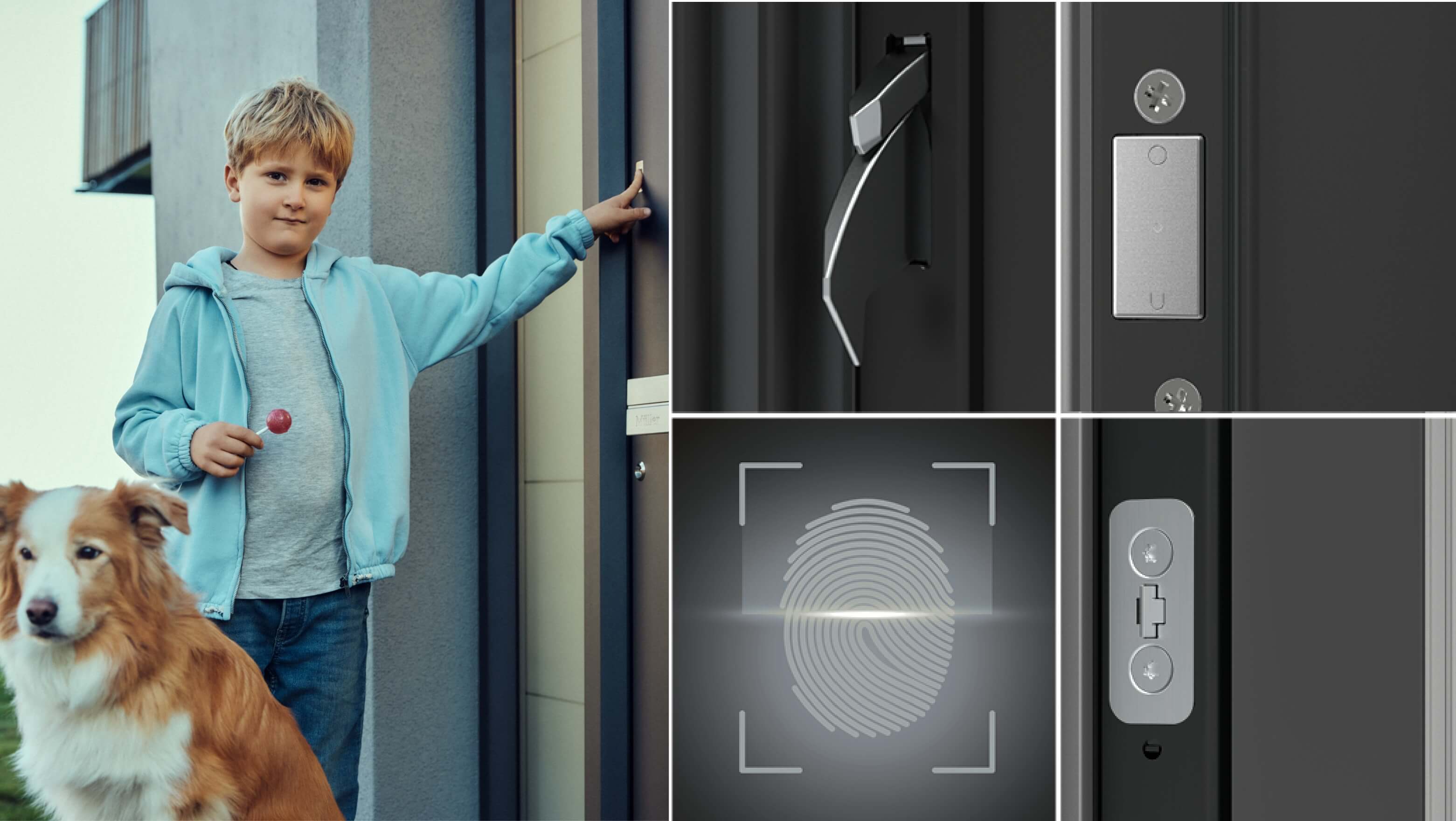 Specialised security front door
It is highly advisable to opt for a specialised security front door. Similar to other types of security doors, these offer various additional security features and innovative technologies designed to make break-in attempts significantly harder.
What's so special about security doors?
Standard front doors on the lower end of the resistance class scale always feature a robust frame and a reliable locking mechanism. However, they may have notable weaknesses in other areas which can be used as points of attack by burglars. Meanwhile, security front doors typically range from RC2 to RC6, offering great resistance against break-in attempts. Such front doors usually feature holistic security systems ranging from wall anchors to drill-proof hardened locks and protective fittings.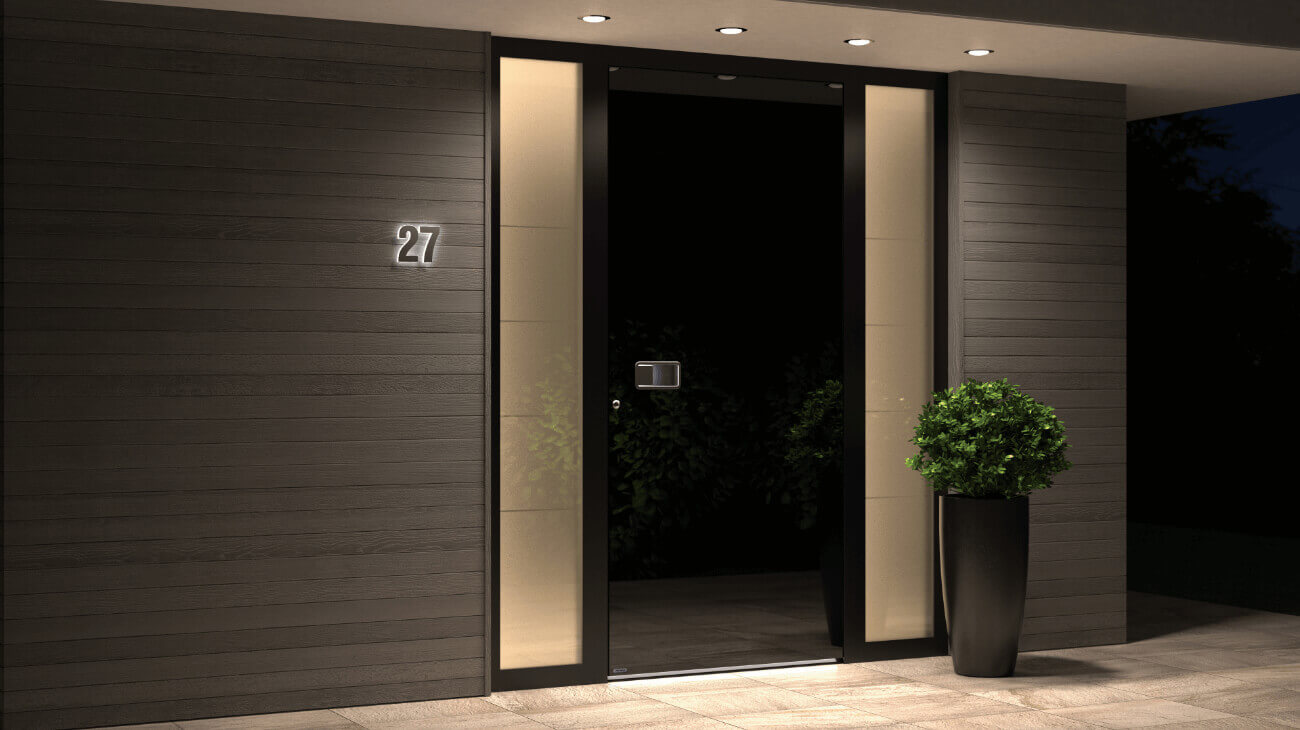 Why do I need a security front door?
Due to general technological advances, burglars these days have a variety of high-power break-in tools at their disposal. Such tools allow them quick and easy access to an unsecured home, possibly without even alerting the neighbours. Homes with front doors which aren't visible from the street or from the neighbours' gardens are particularly popular targets for thieves. And this is doubly true for homes in rural areas or the outskirts of town. In such cases, enhancing the protective attributes of your front door is a must! With a high-security front door, worrying about your possessions when you're not at home is a thing of the past.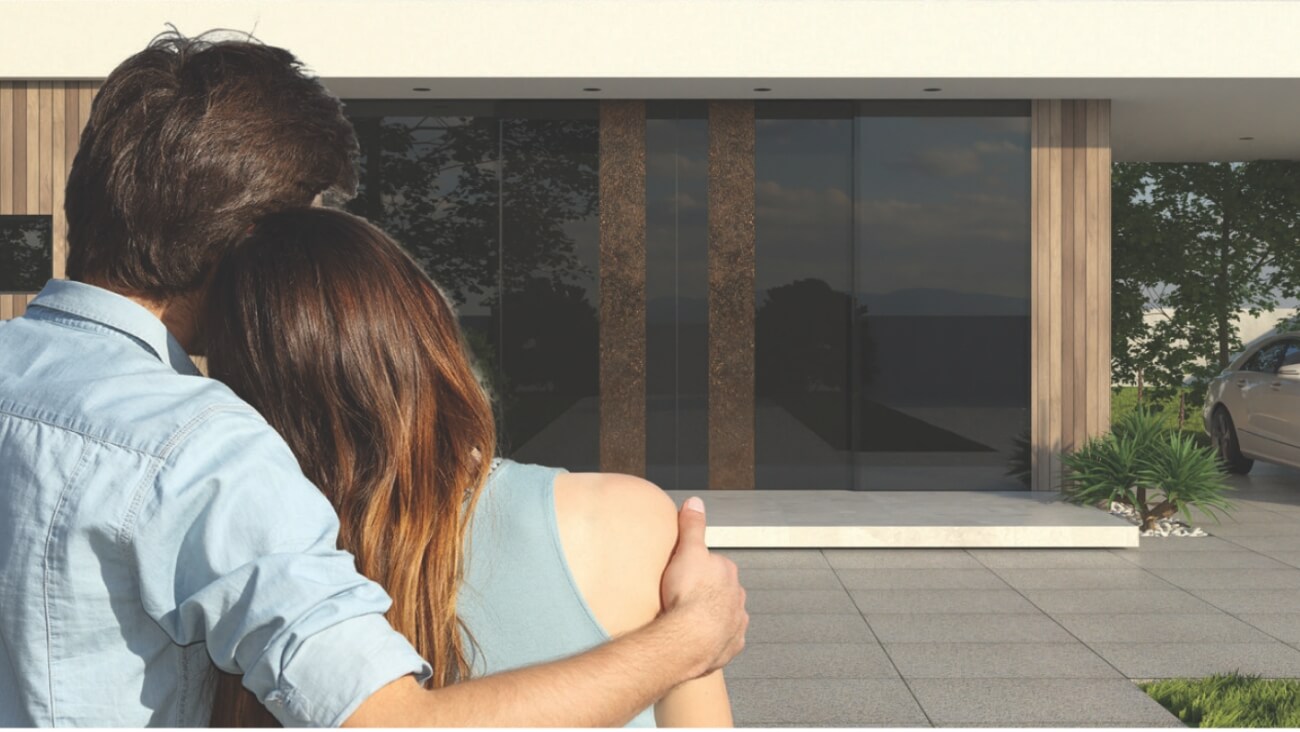 Which materials are perfect for security front doors?
The materials that your security front door is made of play a very important role in protecting the door against break-in attempts. Most burglars use drills, saws, and crowbars to attack doors. That's why wood is slightly less beneficial for high-security doors. Despite Pirnar.co.uk wooden doors being RC2 or higher, aluminium is an even better choice for maximum protection.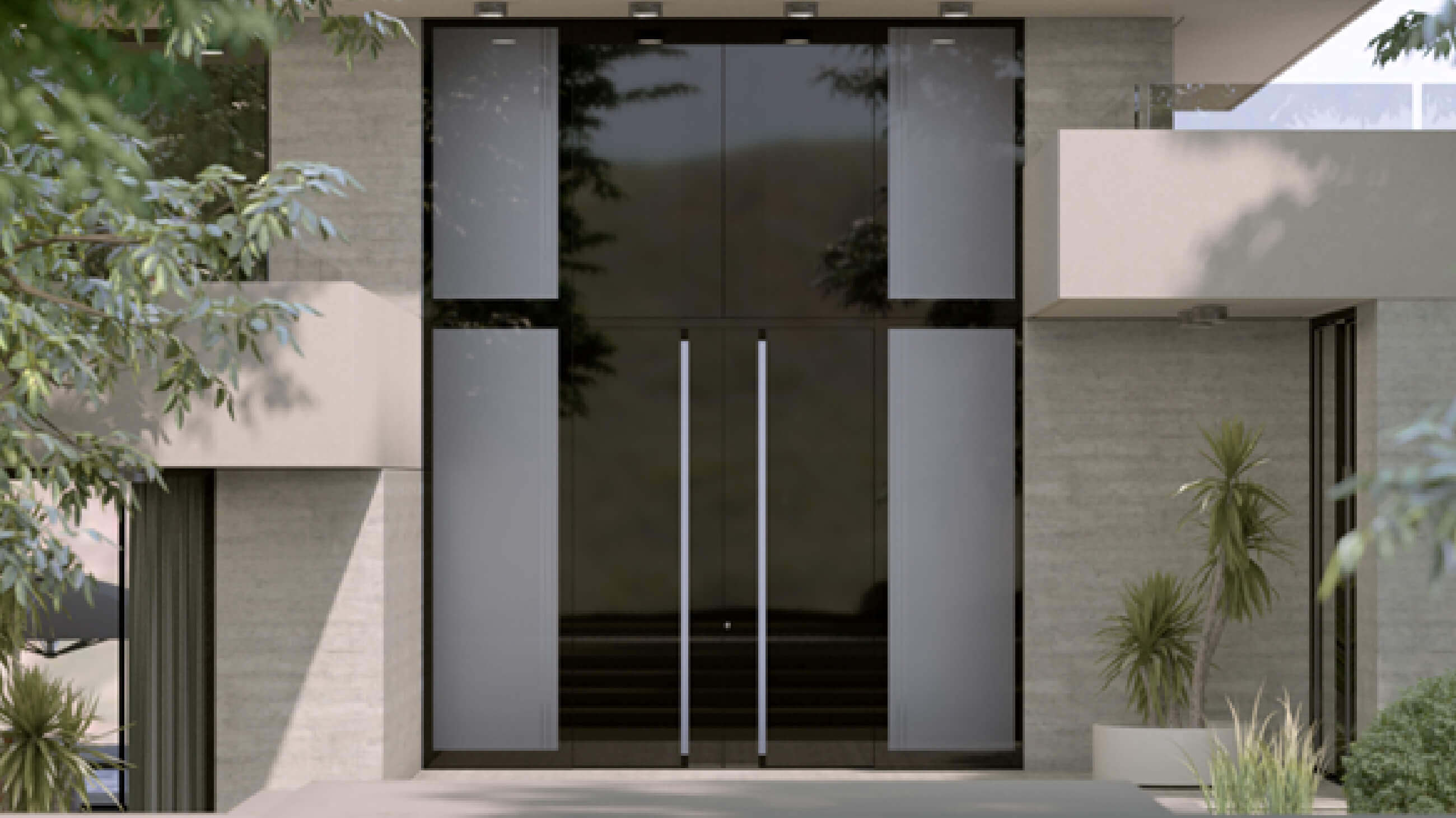 Security doors vs. security front doors – what's the difference?
Security doors are commonly used as protective measures for basements, garages, or side entrances. Aside from protecting against break-in attempts, these doors are also often designed to protect against fire and smoke, and the aesthetic appeal of the door is usually seen as second to its protective purpose. That's why such security doors are often very plain.
High-security front doors offer both security and aesthetics
Meanwhile, security front doors are the first thing your visitors see, so they're designed with security and aesthetics in mind. At Pirnar.co.uk, you can choose from a variety of elements to individualise your front door design while being able to rely on its protection. Such elements include:
Glazing
Fittings
Material
Transom light
Colour
Style
This ensures that your front door isn't just an attractive element of the overall design of your house but that it also provides you with a feeling of safety thanks to its high level of security.
You can choose your security front door via its resistance class (RC). While RC2 offers reliable protection against inexperienced burglars with simple tools, front doors with RC5 or 6 are an almost insurmountable barrier for any would-be thief.
Pirnar.co.uk doors offer highly innovative award-winning technologies in addition to common security features such as multi-point locking mechanisms. Using the configurator, you can easily choose which types of security features you'd like to give you a greater feeling of security.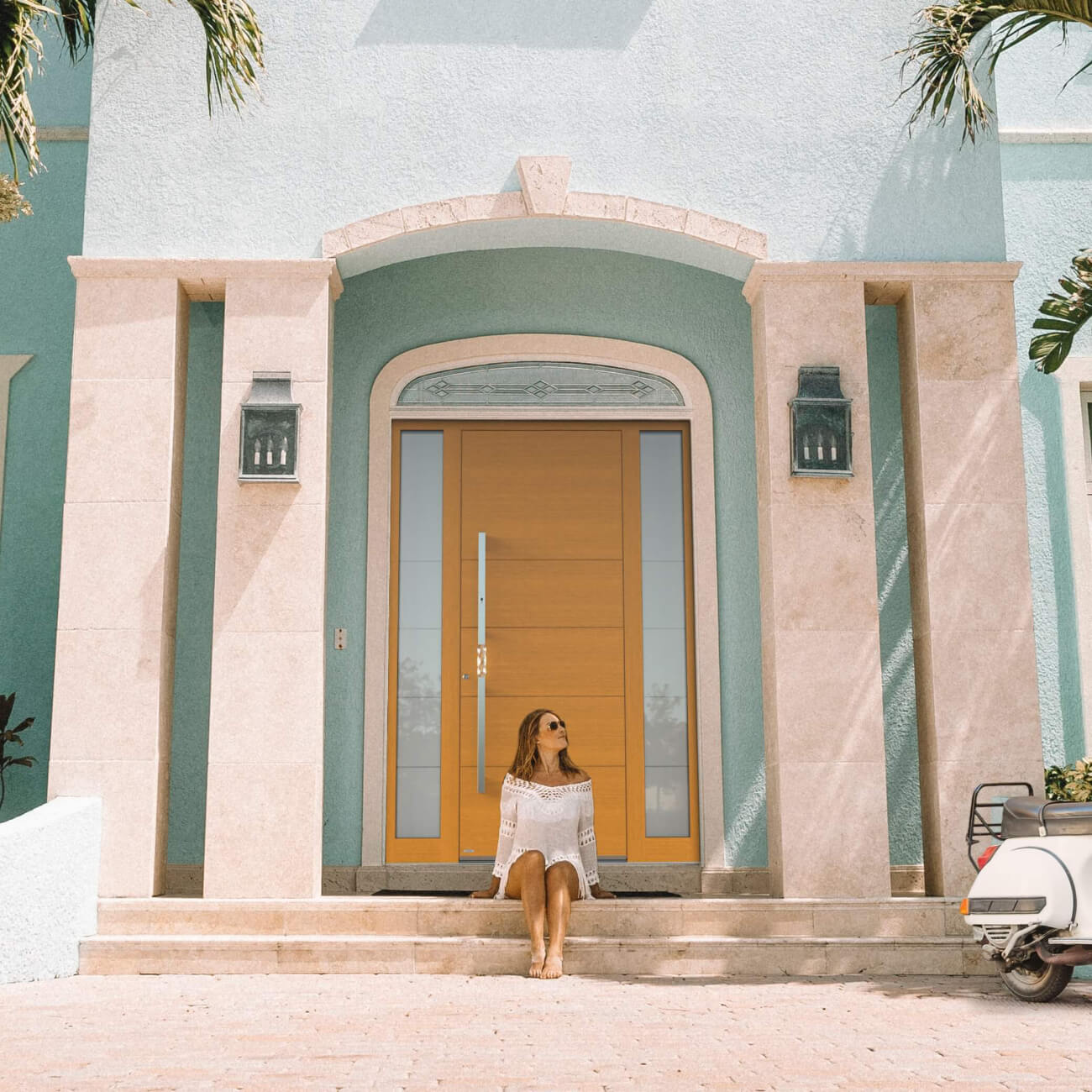 Tips for choosing the perfect high-security front door
How to make a front door resistant against break-ins

There are various components that can be added to the standard fittings of your door to make it more secure. In addition to typical security features such as high-quality mortise locks with strike plates, there are many more extras you can choose from, such as:

Security fittings
Wall anchors
Hinge security elements
Peepholes
Electronic security locks
Security cylinders
Alarm systems

All of these can increase the overall security of your front door and thus its resistance class (RC). Resistance classes are defined in BS EN 1627:2011. Keep in mind, though, that it's usually very hard or even impossible to retrofit additional security elements onto a door. Ideally, you'll want to buy a ready-made security door with all the features you require.

Which material to choose for your high-security front door?

Aluminium is particularly robust and easy to clean. And in contrast to wooden doors, aluminium front doors can be individualised thanks to the powder coating technique. This allows you to choose the colour and texture of your front door to perfectly fit your windows, for example.

High-quality security doors are extremely resistant against all kinds of burglars.

If you're looking for a front door that is both luxurious and modern while also providing maximum security, the best choice for you is a Pirnar.co.uk high-security front door.

Is a security front door the right choice for me?

Whether you're looking for multi-point locking mechanisms, fingerprint sensors or classic locks and keys, high-security front doors can be individualised to your heart's content. Effective security paired with great design and reliable thermal insulation – that's what Pirnar.co.uk has to offer. Our exclusive handcrafted front doors combine innovative award-winning design with increased security. A Pirnar.co.uk front door will enchant your visitors while leaving would-be burglars in the dust.