FROM NATURAL WOOD TO POWDER COATING
Brown front doors
Just because you'd like your front door in brown doesn't mean you need to choose wood as a base material – Pirnar offers many different materials to choose from. For example, you can choose between aluminium, wood, or a composite of both materials. Each of these options have their own distinct benefits. Design your very own bespoke brown front door with our comprehensive configurator at Pirnar.co.uk and turn the entrance area of your home into something that welcomes the visitors with the perfect first impression.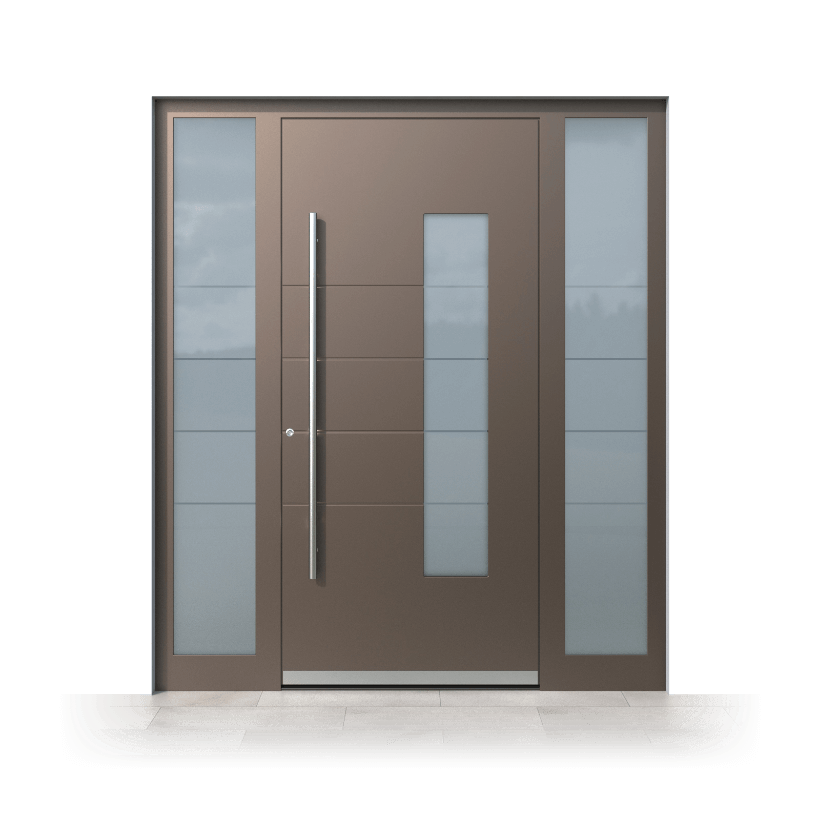 Which materials are available at Pirnar.co.uk?
You can choose between wood, aluminium, and a combination of both materials. Wood has excellent thermal insulation values, while aluminium is highly resistant to mechanical deformation. While pure aluminium is relatively soft, the aluminium alloys that we use increase the stability of your aluminium front door significantly. Aluminium alloys retain the same impressive base characteristics as pure aluminium: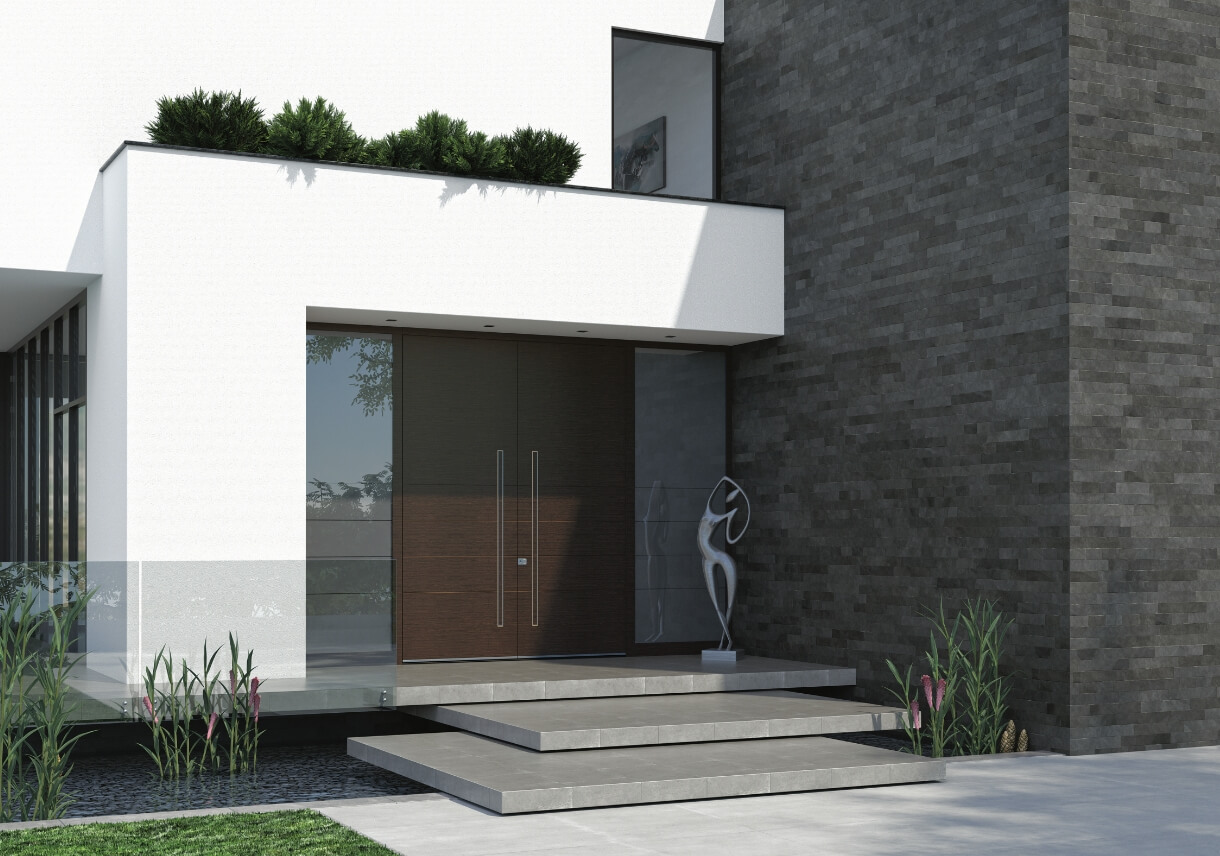 extremely high durability
moisture resistance
resistance to UV radiation
low maintenance
highly resistant against break-in attempts
Even the very advantageous thermal insulation properties of wood can be enhanced with the right filling. This makes it possible to create doors that surpass the values necessary for passive houses.
Design ideas for brown front doors
Rustic or cottage style design concepts
Brown doors fit perfectly into any and all rustic design concepts. However, the cottage style is versatile, offering possibilities from country-style timber frameworks to bright maritime concepts resembling beach houses. There's a broad spectrum of designs here, all of which have one thing in common: You can easily incorporate brown doors and windows in the aesthetic, mainly if your door is made of wood with a solid natural grain.
Modern elegance for a classic urban villa aesthetic
Modern minimalism isn't always just metal and glass. Natural colours such as brown can be used to place an excellent emphasis on details. For example, wooden front doors are perfect for making the rather cold, minimalist facades common in modern architecture look somewhat cosier and more welcoming.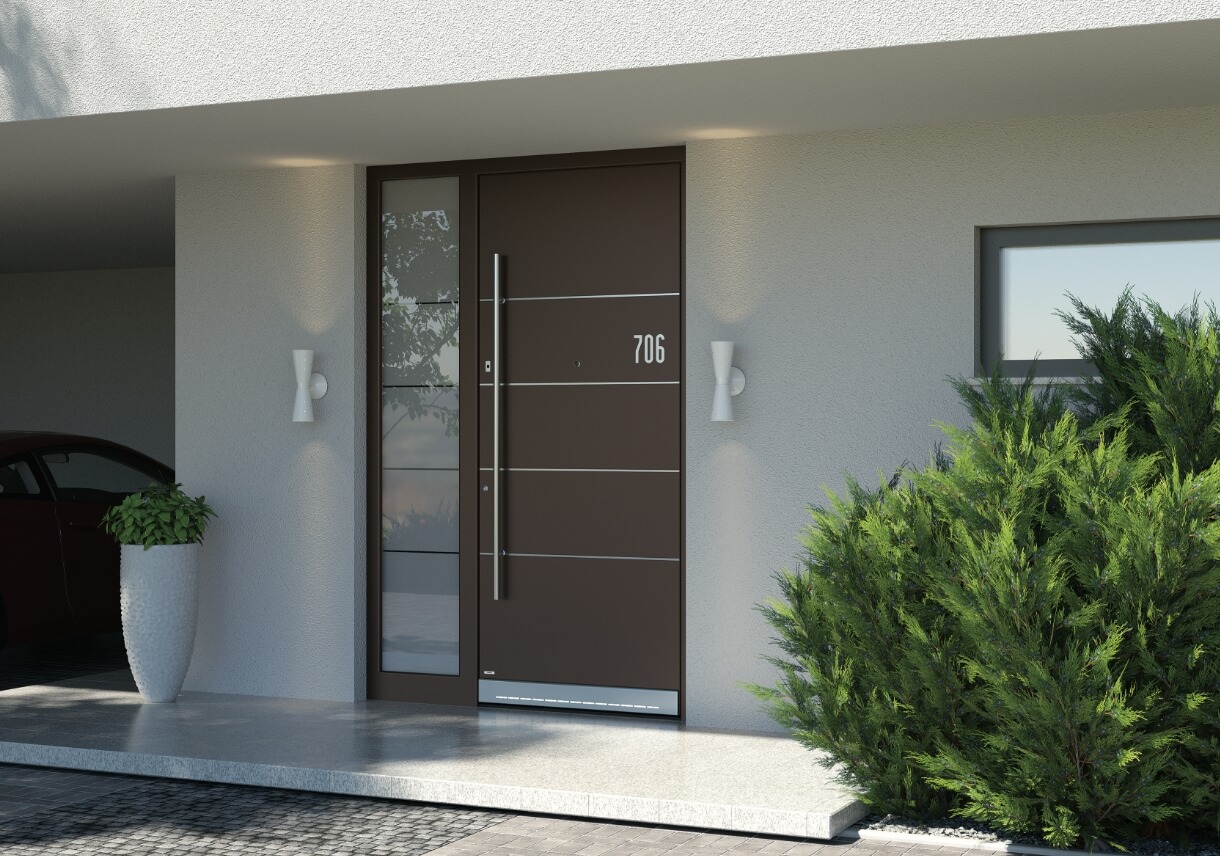 Front door models
RAL Palette offers a variety of choices
How do we colour our brown front doors?
There are several options available. The easiest one is to choose your front door from natural wood like oak, spruce, or larch, which allows us to refrain from using lacquers, leaving the natural wood grain visible. Alternatively, we can use lacquers to apply one of the many available shades of brown to your door. If you decide on an aluminium door, the brown colour is applied via powder coating.
Classy and cosy: Front doors made of natural wood
Natural wood is an absolute classic. It has a naturally welcoming aesthetic which most other materials can't hope to achieve to the same degree. Of course, this doesn't always fit the big picture. But you're sure to find a good fit for any architectural style, from cottage to rustic aesthetics. You can also choose from among the various types of wood as well as many available lacquers and glazings to find a door that will fit the surrounding facade of your house perfectly.
Aluminium front doors with wood decors
Combining the functional benefits of aluminium front doors with a natural wooden look is a great idea. We offer high-quality wood decors which are fused with the material to create a natural wood look that's near-permanent and won't be washed off by heavy rain. We can also replicate the natural surface texture of wood to create a look and feel that will have your visitors believe you have a natural wooden door.
Aluminium front doors can be painted with a high-quality powder coat, which creates an exceptionally long-lasting and durable colour coating that's resistant to various outside influences. This allows aluminium doors to remain colourfast and resistant to scratches long after a PVC door would have already bleached out.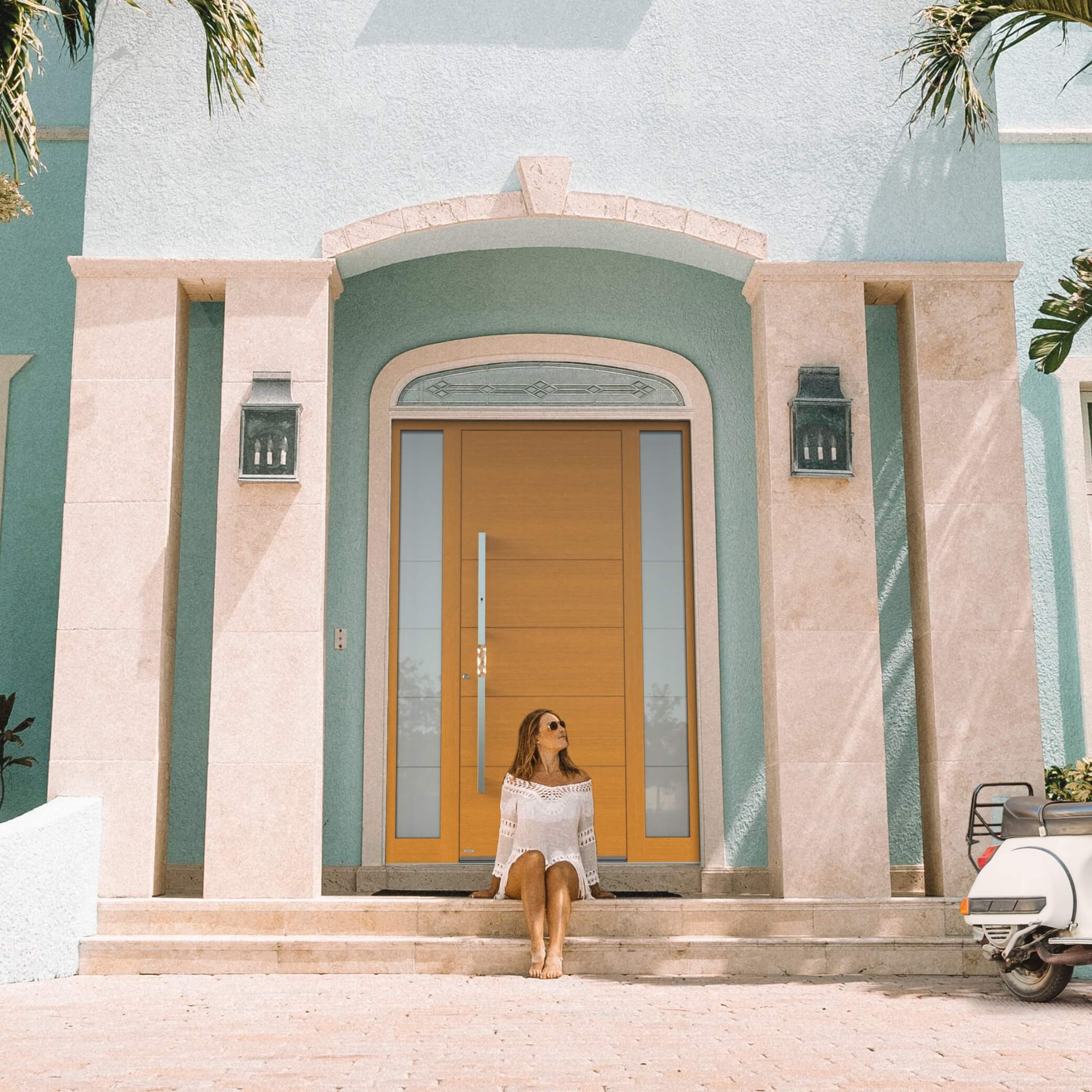 Brown paint finish or powder coating
A wooden front door can be lacquered in various shades of brown. However, this option is rarely used as most homeowners choose wooden doors specifically for their natural grain. If you decide to cover your door with lacquer, after all, you can choose from a wide array of colours, including various shades of brown. Take a look at the RAL colour palette to explore your options. Use the four-digit code to choose the precise shade you're looking for.
If you're choosing the colour of your door online, you should increase the brightness of your screen. This will allow you to get a more accurate picture of what the colour will look like.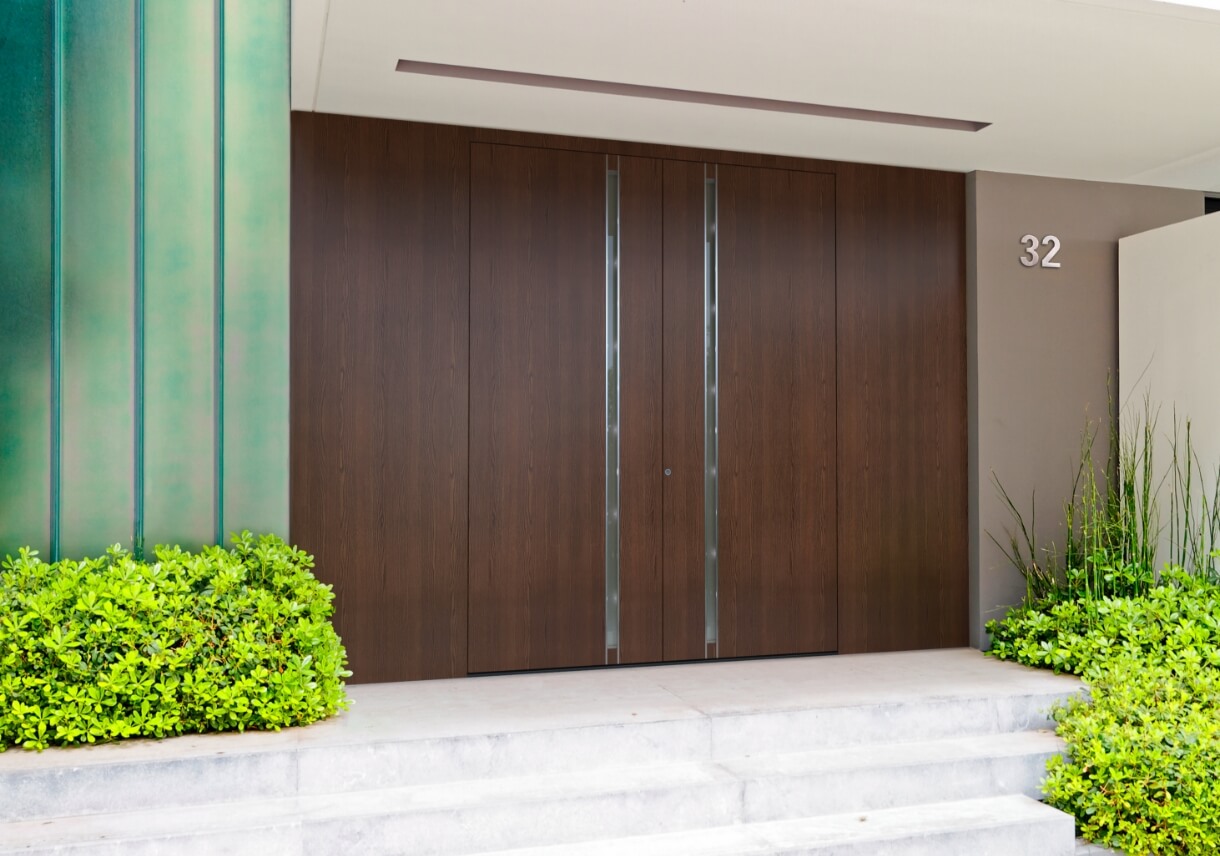 Individuality on the highest level – our configurator
Explore our configurator at Pirnar.co.uk to get a complete overview of all your design options for your new front door. Choose from various design details like glass elements, handles, grain structures and natural colours like brown to more fancy options, or standard varieties like classic white, fine golden oak or modern anthracite grey.