THE COLOUR OF THE SKY AND OCEANS
Blue front doors
A blue front door is a wonderful way to give your design concept that certain something. Blue has a cool visual effect without being too flamboyant. You can also use this colour to create visually harmonious transitions from brighter colours to darker ones. Its versatility makes the colour blue perfect for various styles. A blue front door works perfectly with modern designs and cottage style homes that aim for a maritime touch.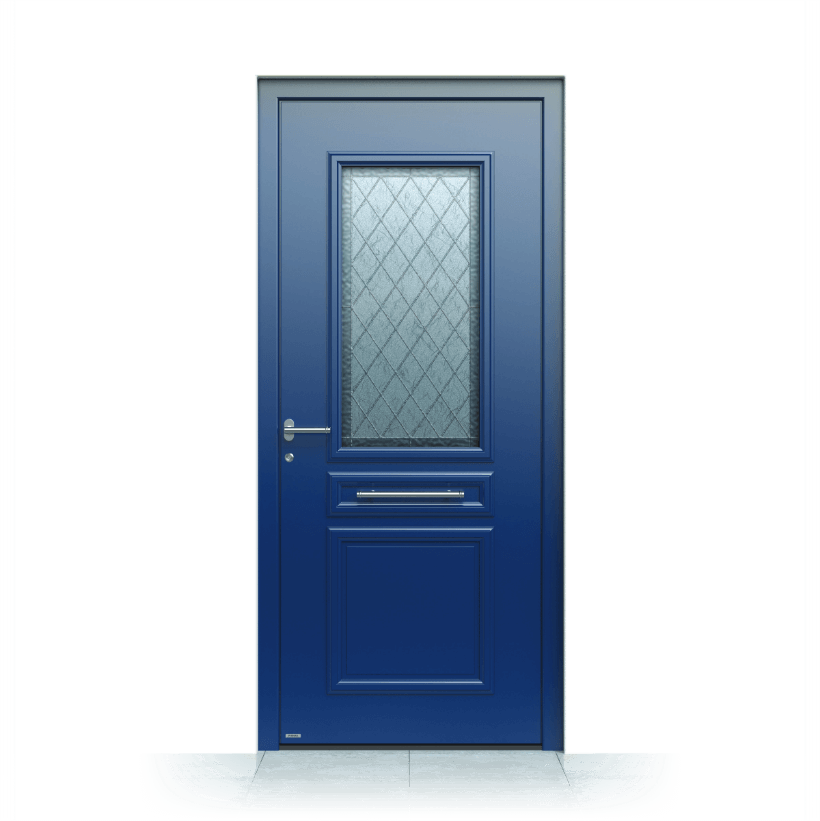 Bright colours add a maritime flair
to your new door
Blue front doors are a great way of implementing designs based on bright colours in your home. Radiant white always works well with blue, but that doesn't mean your entire house needs to be painted plain white.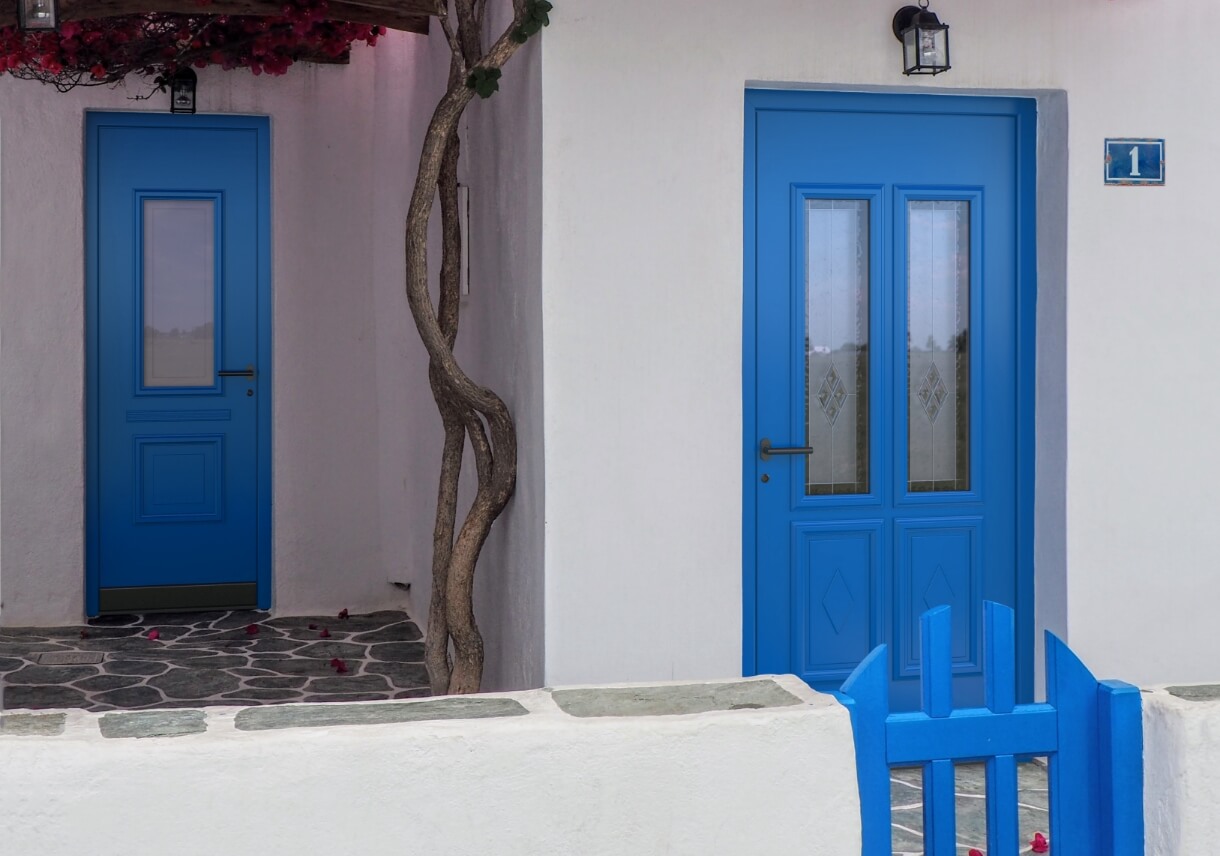 You can also use blue elements to frame the main colour of your home. Such colour combinations can create a style that brings to mind some of the following:
classic urban villa with traditional details
friendly and inviting cottage-style ambience
romantic maritime beach house
Of course, this doesn't mean you can only use blue front doors if you have a house that fits the above suggestions. A new building in the suburbs of a metropolis can easily borrow design elements from country architecture without completely adapting the style. In terms of design, you are free to do whatever you like, e.g. combining modern architecture with a blue front door with curved glass elements or a playfully decorated casement.
Front door models
RAL palette offers a variety of choices
That certain something for modern design concepts
Blue can also be used as a base colour for modern buildings.
A perfect blue harmony.
The colour suits any entrance area where the architecture works along straight lines and precise patterns. The same holds true for most of the materials used in modern architecture. This includes metals such as aluminium, wide glass elements, and deliberately contrasting design elements using natural materials such as wood or stone. Combined with versatile colours such as anthracite grey or white, these can create a beautiful aesthetic.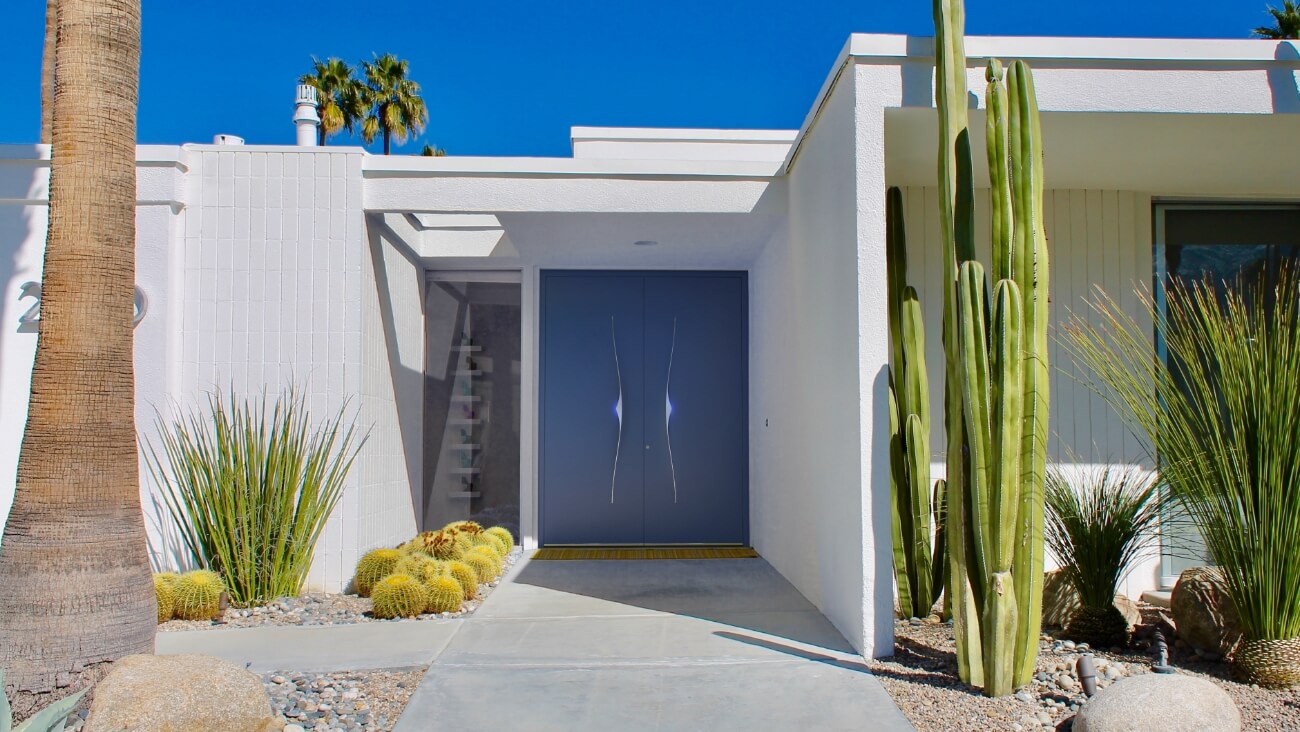 Can blue front doors bleach out?
No. This might be a risk for cheap PVC front doors but not for high-quality Pirnar doors. We use premium lacquers for our wooden doors that provide outstanding resistance against the weather and physical damage to the colour. If you choose to go with one of our aluminium doors, you can get even better results thanks to our powder coating technique. These doors are also scratch-resistant and environmentally friendly, as we apply these coatings to our doors, sidelights and transom lights, using electrostatic principles instead of solvents.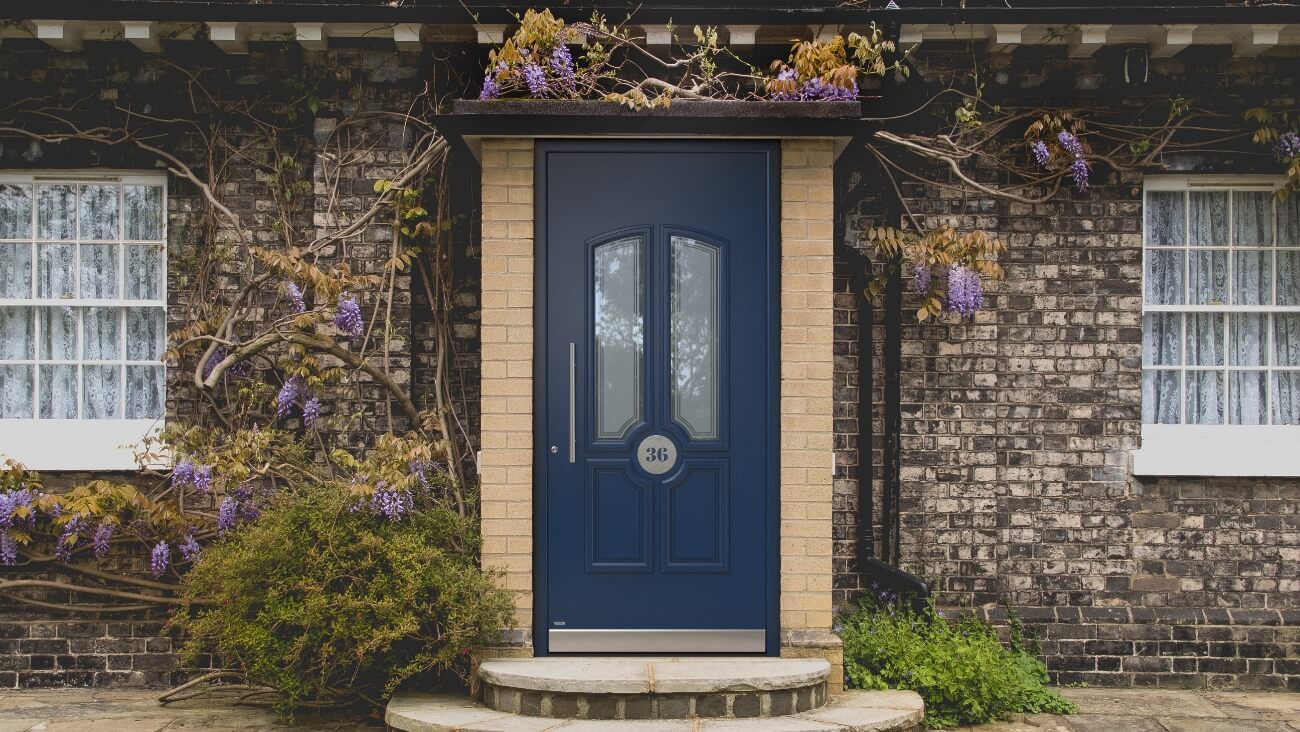 Design your dream door
using our Pirnar configurator
Our configurator allows you to choose between various styles of blue front doors. Take your pick from a wide array of base materials such as wood, aluminium, or composites, as well as from decorative elements like glass or grain structures, and even features that have a functional impact on your door. All our doors are world-class in every respect, from thermal insulation to home security, longevity, and impeccable workmanship.