Black front doors
Black front doors exude a feeling of elegance and a sublime sense of style. They work exceptionally well on darkly coloured houses, and they can create an interesting visual contrast when combined with white, crème-coloured or pastel-coloured houses. Also, the colour black creates a special ambience when combined with glass and aluminium, both polished or matte. Our powder coated aluminium front doors keep the black colour of your door looking like new for a long time.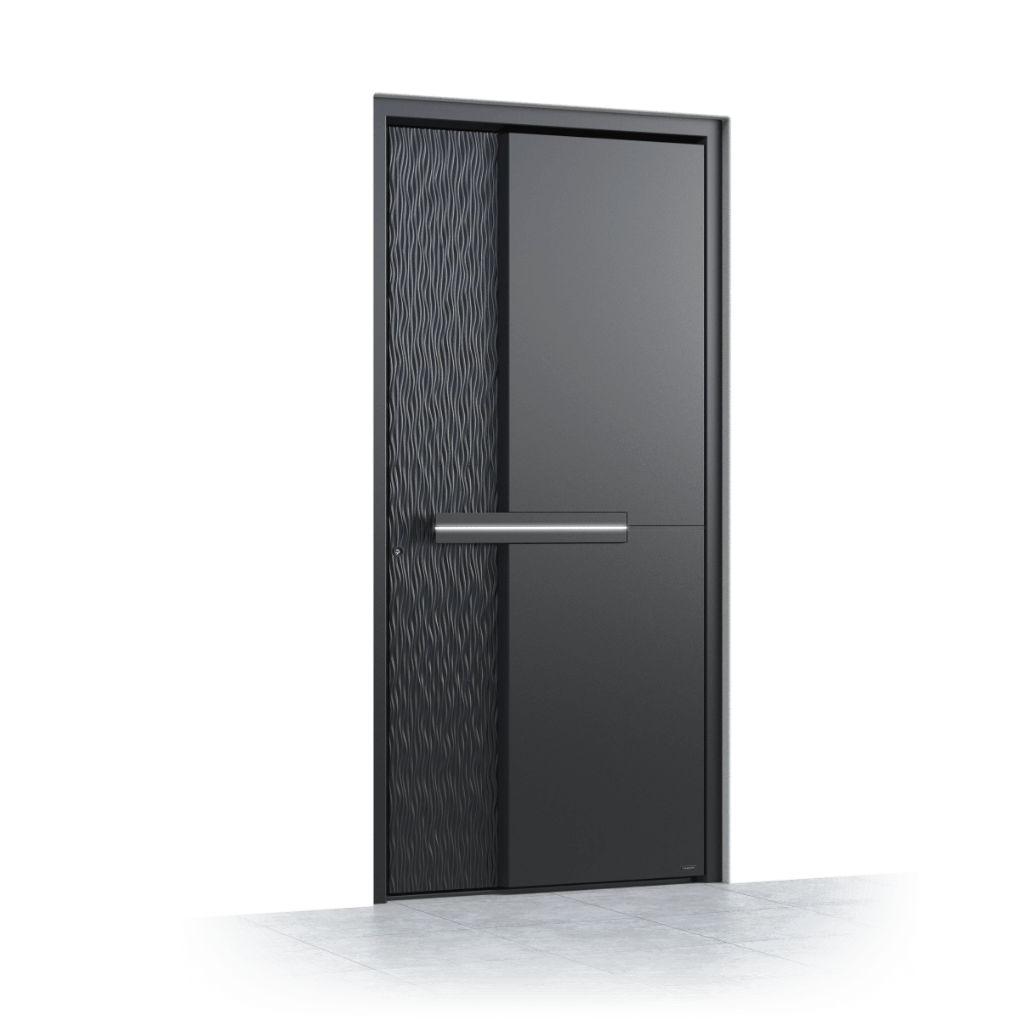 Modern minimalism in many variations
Contemporary designs are defined by straight lines and straightforward patterns, which mesh well with black as a primary colour choice. This colour guarantees a certain sense of elegance without feeling pompous, creating a clear, minimalistic experience of quality and workmanship. Also, you can easily integrate contrasting materials into your front door with black as the base colour. Examples for potential design elements are: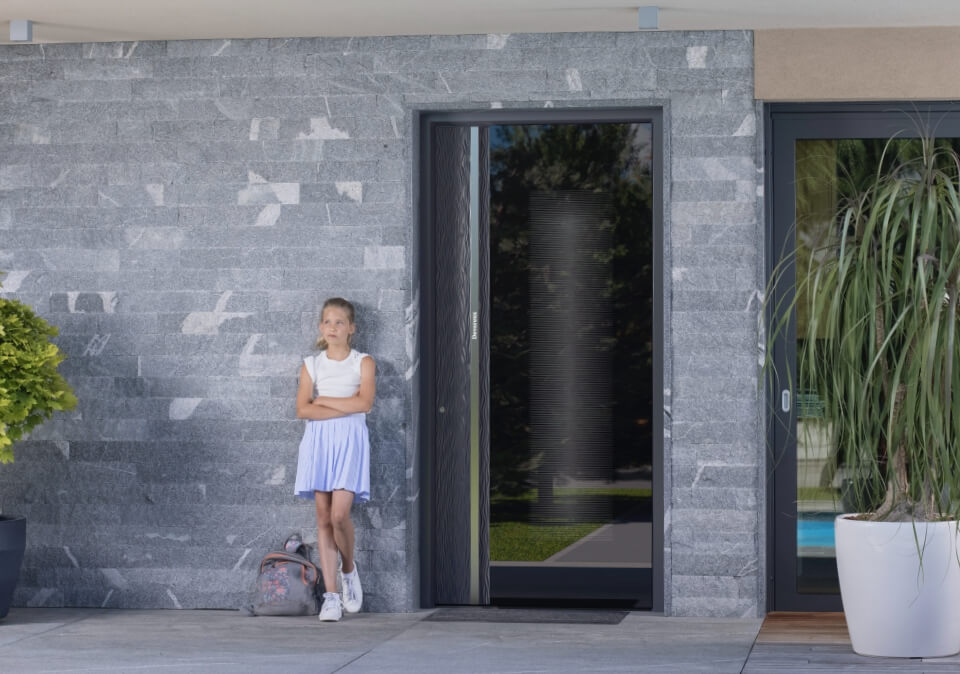 glass inserts
aluminium handles and handrails
wooden panels and claddings
wide sidelights and transom lights
harmonising natural stone elements
Our premium quality Pirnar front doors are perfect for contemporary, refined designs. We are your go-to partner if you want to turn your front door into the highlight of your home, impressing visitors with a sense of tasteful understatement.
Black is a colour of classical elegance
From evening gowns to dinner suits and from high-quality electronics to cars – black is a classic colour associated with elegance, sophistication, a self-confident understatement, even when used for doors. After all, your front door is the entrance to your home, and its purpose is to welcome visitors, giving them a first impression of what's to come inside your home.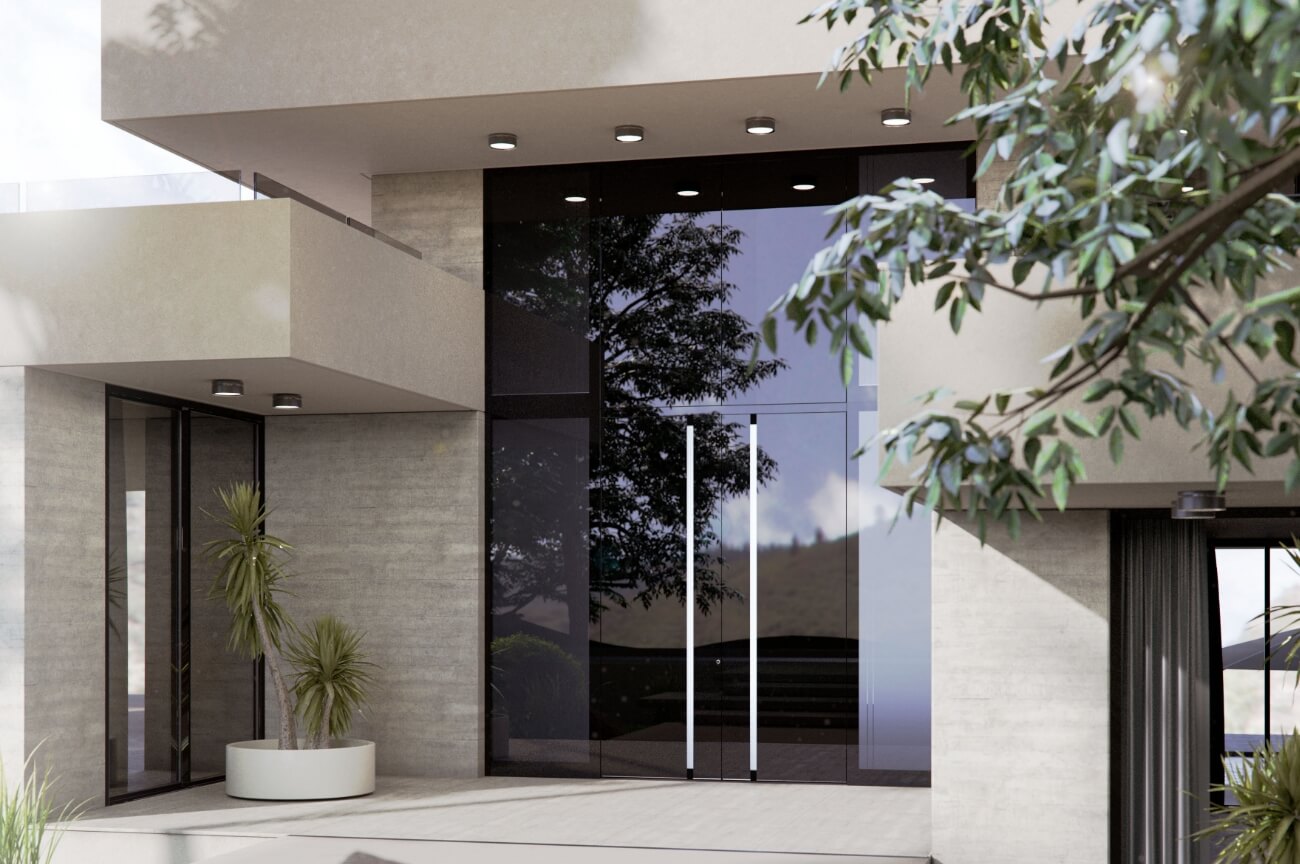 Front door models
RAL Palette offers a variety of choices
Black door: an iconic look
Choose every little detail of your new front door in our Pirnar.co.uk configurator – from design to security.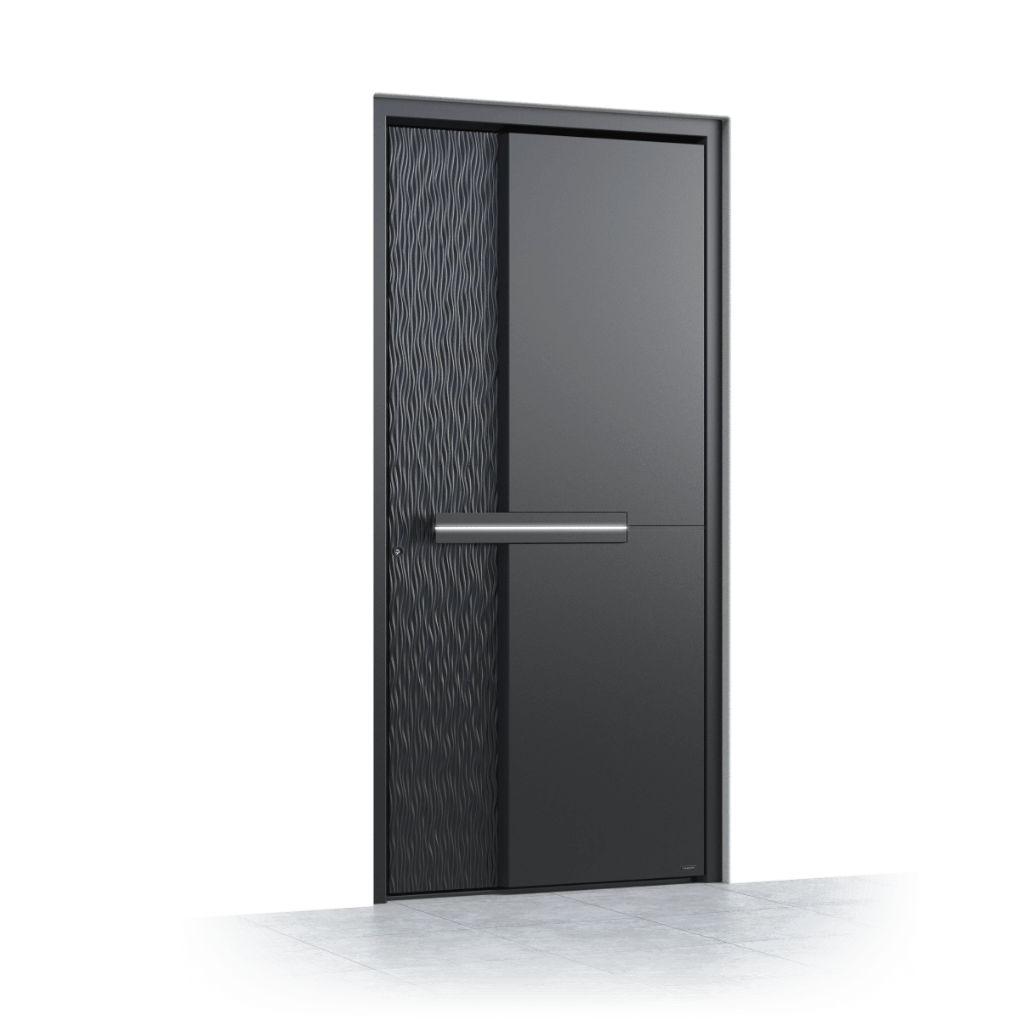 British chic front doors

Black front doors are ideally suited for ornate and highly artistic styles and interior designs. Set the scene at your urban villa in a metropolitan area with a Pirnar front door. Use curved decorative elements and artistically ornate glass components to create an immaculate picture of urban lifestyle between green parks and modern city life.

A famous model from London's city centre

An iconic look: One of the most famous black doors is 10 Downing Street's, the entrance to the Prime Minister's home. It is known around the globe due to its distinctive design and the various press conferences held in front of it.

The black door with golden metal fittings is framed by bright sandstone and dark anthracite grey brickwork. The simple design has been a model for various urban villas and hasn't yet lost its appeal and stately flair.

Alternatives to a black front door

In many cases, fans of black front doors are looking to create interesting visual contrasts on more brightly coloured facades. You can easily create such a design concept using less aggressive colour choices to achieve an overall harmonious look.

Anthracite grey is an advantageous and versatile colour. This particular shade of grey looks very elegant and stylish compared to plain grey, and it's easy to combine with natural materials like wood, with its attractive grain, or bright natural stone.

You can also use more colourful shades to create a more distinct visual accent. For example, you may use dark nuances of red, blue, green, brown, though neutral grey is also a good choice.

There are many different colours to pick from, and which one you choose is entirely up to your personal taste, your home's architectural style and other factors such as which type of windows you have. Our configurator gives you a good overview of all your choices.
Use our Pirnar
front door configurator
Elegance, sophistication, and a great sense of style – black front doors have that certain something. You can easily create various types of ambience with the colour black, depending on your overall architectural style. In addition to their impeccable look, Pirnar doors always guarantee you the highest possible quality.
Our doors feature optimal thermal insulation values, offering a high degree of energy efficiency, making them perfect for contemporary passive house concepts.